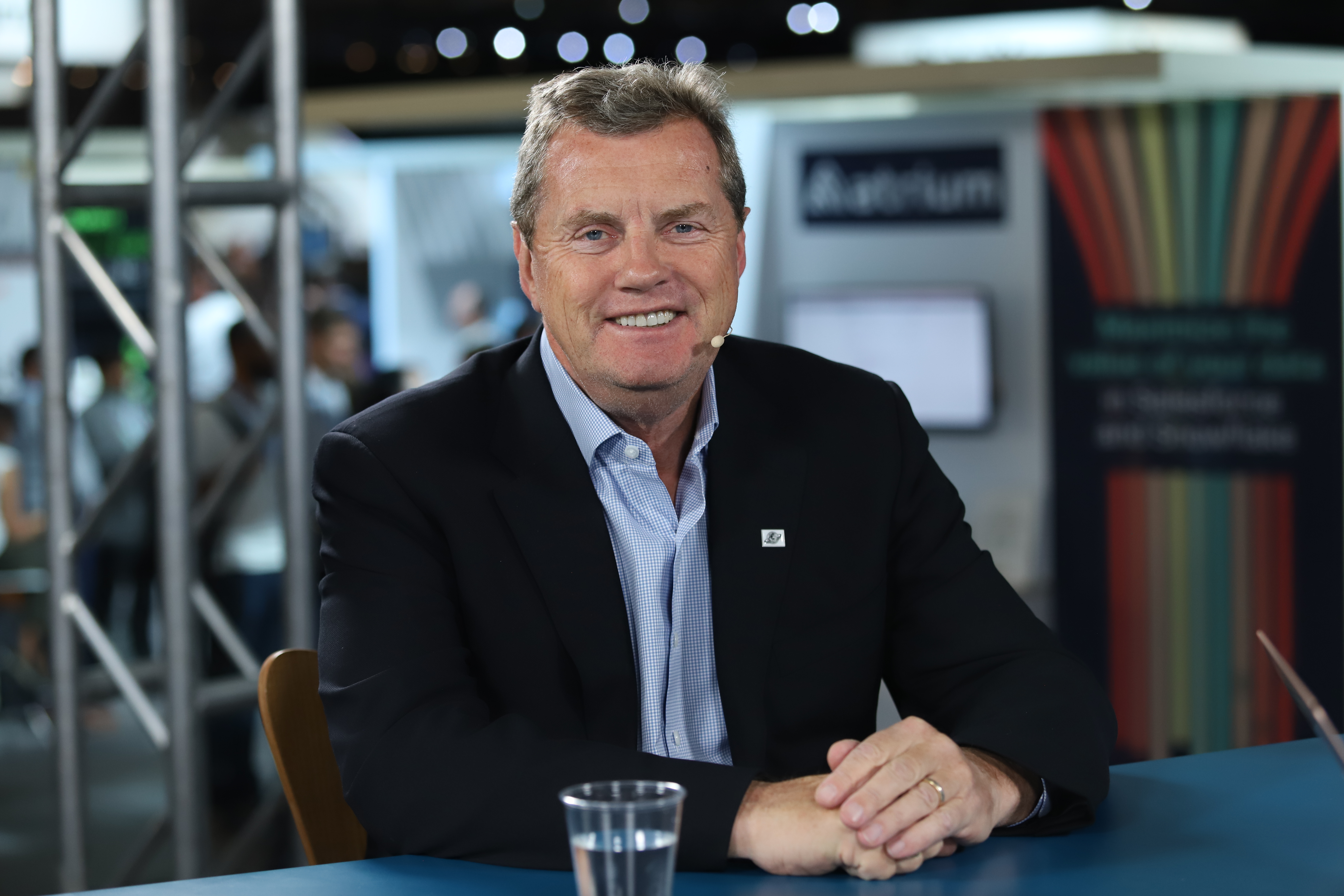 Cloud data warehouse disruptor Snowflake Inc. is the rockstar of the data management scene. So, it is appropriate that the energy at Snowflake Summit 2022 was akin to the buzz at a live concert, thanks to standing-room only keynotes and an attendance of close to 10,000 people.
Despite a recent stock market dip, Snowflake's announcements during the event showed that it has big plans for the future. The company seems to be setting its north star on a "data cloud thesis" that facilitates collaboration and content exchange via its platform. But rather than the content exchange being "just data or a little helper function" as in the past, it now encompasses "entire applications and entire experiences," according to Christian Kleinerman, Snowflake's senior vice president of product, during an interview with theCUBE, SiliconANGLE Media's livestreaming studio.
Soaking up the vibes from the energetic Snowflake ecosystem at the event were theCUBE's industry analysts Dave Vellante and Lisa Martin. Vellante summed up his views with a comment in this week's episode of his Breaking Analysis series: "Snowflake Summit 2022: All about apps and monetizing data."
"We're entering a new era where data apps and data products are beginning to be built, and Snowflake is attempting to make the Data Cloud the de facto place to build them," he said.
In case you missed Snowflake Summit 2022, here are theCUBE's top three takeaways from the event:
1) Snowflake on-premises makes sense.
Most people admit to doing a double take when they read the headlines that "public cloud forever" Snowflake was partnering with Dell Technologies Inc. to connect data from Dell's on-prem storage portfolio with the Snowflake Data Cloud. Had the data world gone crazy?
It turns out that nobody, not even Snowflake Chairman and Chief Executive Officer Frank Slootman (pictured) should say "never."
"We often tell folks that data has and will continue to be more valuable than the systems that own it and manage it," Juan Tello, principal and chief data officer at Deloitte Consulting LLP, told theCUBE during Snowflake Summit.
Tello was referring to the need for data collaboration that drove Slootman to do what some see as a U-turn on his "Snowflake will never go on-premises" conviction.
"I've already talked to customers who have to have data on-premises, [that] just can't go anywhere because they process against it where it originates. But there are analytical processes that want to reference attributes off that data. Well, this is what will do that," Slootman told Vellante.
While he reiterates that Snowflake "is not a fit for a machine-centric environment … we are truly a [cloud] native solution," Slootman is a visionary who understands that data networking is becoming the core ecosystem in the world of computing. And the upshot of the Dell collaboration is that it "drastically lowered the barrier to entry into the world of software," according to Slootman.
"If you and I work in different companies and want to create a secure, compliant data network with a connection between us, it would take forever to get our lawyers to agree. It's like a matter of minutes to set it up if we're both on Snowflake," he added.
Here's theCUBE's complete video interview with Frank Slootman:
2) Snowflake and AWS go way back.
It's easy to forget that seven years ago Snowflake got its start with the Amazon Web Services Inc. cloud. In a joint interview with Chris Grusz, director of business development for AWS Marketplace, Service Catalog and Control Tower at AWS, Snowflake's Chief Revenue Officer Chris Degnan looked back to 2015 when the relationship started.
"Our first cloud that we ever launched on top of was AWS," he stated. "There have been challenges, and we've kind of leaned in together and figured out ways to work together and to solve those challenges."
Those challenges came in the early days of the relationship, where the companies' sales teams sometimes went head-to-head for customers. However, today the two companies are strategic and supportive allies with shared values.
A commitment to "working backward from the customer" is "in the DNA" of both AWS and Snowflake, according to Grusz. This means that if it is in the customer's best interest to choose Snowflake over AWS, Snowflake will support that decision.
"If you take a look at all the industry clouds that Snowflake has spun up, financial services and healthcare, and media/entertainment, you know, those are all very specific use cases that are very valuable to an AWS customer," Grusz added. "So Snowflake really just fits right in with our overall strategy."
The feeling is mutual. While Snowflake can now be hosted on Microsoft Azure, Google Cloud Platform, and, as of May, accessed on-premises through Dell's storage portfolio, AWS is still Snowflake's number one cloud of choice.
"AWS is our largest cloud in terms of revenue today. They just kind of know how to do it right, and they've been a wonderful partner all along," Degnan said.
This tag-team attitude creates a three-way win-win-win relationship between the two cloud companies and their customers. One example is the retail sector, where Snowflake provides an alternative for companies that view AWS as a competitor because of Amazon.com. However, through Snowflake's relationship with AWS, these companies can still benefit from AWS' breadth of cloud services and even leverage Amazon.com data sets, thanks to a data-sharing agreement between AWS and Snowflake.
"We're integrating into Snowflake, and they're integrating into AWS, and so it just provides a great combined experience for our customers," Grusz said.
Here's theCUBE's complete video interview with Chris Degnan and Chris Grusz:
3) Snowflake outdoes the hyperscalers as it charts course to create a unified data cloud.
Snowflake was the first company "out the door with data sharing at a large scale," Sanjeev Mohan, principal at SanjMo, pointed out during an analyst insight panel hosted by Vellante. But with the announcements during Snowflake Summit, the company has taken it to the next level.
"It's not just data sharing, it's app sharing. You can build, test, deploy and then monetize it. They are taking it a step further than what hyperscalers are doing," Mohan stated.
The event keynote instilled the idea that Snowflake is more than "just a data warehouse that migrates your old workloads into the cloud," Doug Henschen, VP and principal analyst at Constellation Research Inc., said in his analysis. "I see the data marketplace is really crucial to a lot of the announcements they're making today, particularly the Native Apps," he added.
Native Apps is more properly called the Native Application Framework. This announcement, which connects application code to customers data, has "the biggest potential to change everything," according to Snowflake's senior VP of product, Christian Kleinerman. He sees the promise to create an entire ecosystem of solutions within a company or across companies. However, the possibilities of what this technology could enable are still so unformed that Kleinerman believes even Snowflake is unable to gauge its full potential.
What Snowflake is doing is "trying to become a data operating system," according to Dave Menninger, senior VP and research director at Ventana Research. While this is an ambitious goal, Menninger believes that Snowflake will experience some measure of success, although "they will still struggle, however, with bringing everything together on one platform."
Discover more insights from theCUBE's Snowflake Summit industry analyst panel below:
And to watch more of theCUBE's coverage of Snowflake Summit 2022, here's our complete event video playlist:
https://www.youtube.com/watch?v=videoseries
(* Disclosure: TheCUBE is a paid media partner for the Snowflake Summit event. Neither Snowflake Inc., the sponsor of theCUBE's event coverage, nor other sponsors have editorial control over content on theCUBE or SiliconANGLE.)
Photo: SiliconANGLE
---
Show your support for our mission by joining our Cube Club and Cube Event Community of experts. Join the community that includes Amazon Web Services and Amazon.com CEO Andy Jassy, Dell Technologies founder and CEO Michael Dell, Intel CEO Pat Gelsinger and many more luminaries and experts.