For such a rich, world-famous car industry, the absence of a motor show in Italy is a bit of a miss.
The reasons for the decline of motor shows are well known: rising costs mixed with the changing priorities of car makers, and their diminishing appeal for traditional show goers (why look at a car that's static when you can see it moving?). The demise of the Turin motor show happened long before bigger names like Geneva started to tumble.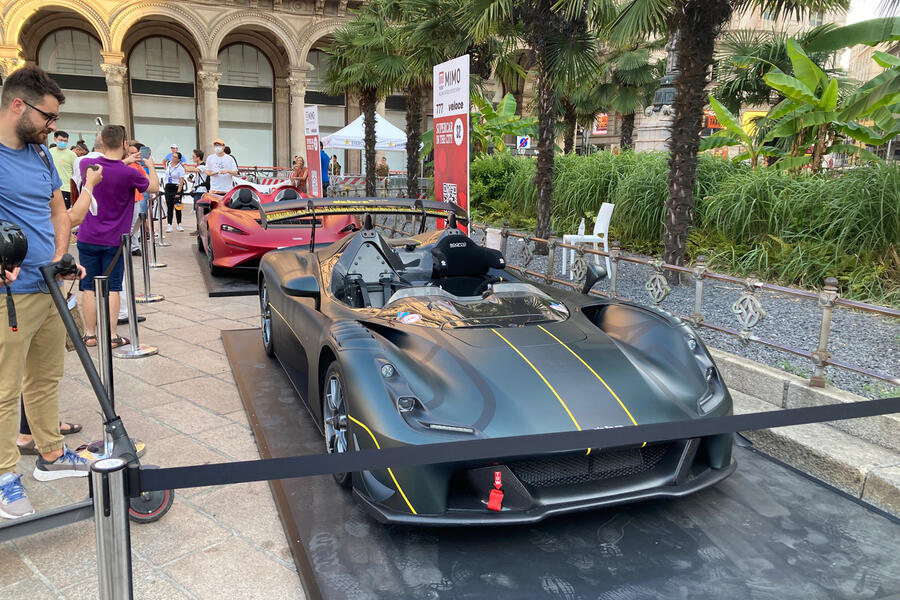 A few years ago, some supercar enthusiasts put on a small show in Turin city centre to bring their cars to the people, and frankly show them off. It was a success, it grew, and in 2019 it moved to Milan for a static display of cars, and to Monza for some live action. Thus we have the Milan Monza motor show, which takes place from Thursday to Sunday this week for a second running of the show after two years off for you-know-what.
It's a mix of the likes of the London's Regent Street Motor Show and the supercar hillclimb run at the Goodwood Festival of Speed. In the centre of Milan, right in the shadow of the famous Duomo and the streets nearby, sit various static cars on display, from supercars to new electric cars. At Monza over the weekend, 1000 or so supercars will be running in a big display, and the Mille Miglia will also pass through. Which should be quite the spectacle.