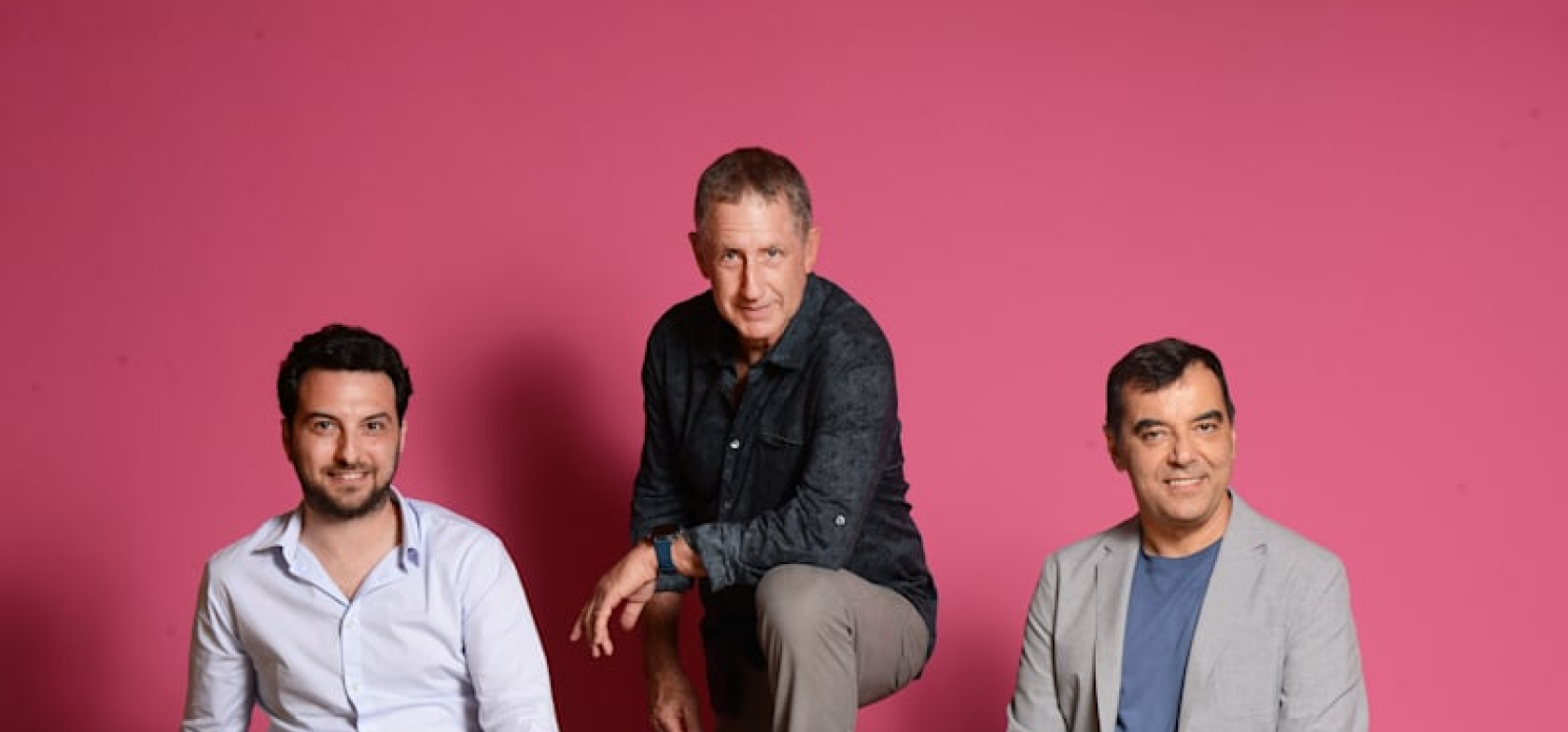 Natural language processing startup AI21 Labs Ltd. said today it has closed on a new $64 million round of funding that brings its total amount raised to $188 million and values it at more than $600 million.
Today's Series B round was led by Ahren Innovation Capital and saw the participation of existing investors such as Walden Catalyst, Pitango and TPY Capital.
AI21 Labs is interesting because it's both an artificial intelligence research lab and a commercial entity that offers natural language processing-as-a-service. It has some notable founders too, including its co-Chief Executive Yoav Shoham (pictured, center), a Stanford professor emeritus and serial entrepreneur who has already sold two companies to Google LLC. There's also Amnon Shashua (left), a professor at Hebrew University and founder of Mobileye NV, which was acquired by Intel Corp. for $15.3 billion in 2017, and Ori Goshen (right), founder of the crowdfunding platform CrowdX Ltd.
AI21 Labs' stated mission is to shift and shape the way people read and write by making AI a "thought partner" to humans and it has created a number of useful NLP applications. They include Wordtune, an AI-powered writing companion that's able to understand content and meaning to help people write down their ideas in a clearer and more compelling way.
Its second product is Wordtune Read, which can analyze long documents in seconds and create a simplified summary. That helps users read and understand long and complicated texts faster and more efficiently.
On the research side, AI21 Labs has recently come out with Jurassic-X, an advanced NLP system that can handle tasks that lie beyond the reach of neural models alone.
The Jurassic-X system powers one of AI21 Labs' quirkiest recent creations: an AI model of the late U.S. Supreme Court Judge Ruth Bader Ginsburg. The model, called "Ask Ruth Bader Ginsburg," has been trained on more than 27 years' worth of Ginsburg's Supreme Court opinions, interviews and speeches. It's designed to respond to queries in the same manner that the real Ginsburg would have done.
Constellation Research Inc. analyst Andy Thurai told SiliconANGLE that Jurassic-X looks to be a viable alternative to using OpenAI LLC's Generative Pre-trained Transformer 3 natural language processing model, which is the most widely used tool in the industry for training speech AI models. He explained that the main difference between Jurassic-X and GPT-3 is that the former uses a router to send questions to different processors for language, science, math, currency converters and other tools to help it develop a better understanding on natural language.
"If it proves to be reliable, language models such as these can become a one stop solution as an enterprise NLP AI engine, as opposed to using many different AI engines for chatbots, language transformation and translation, answering questions, automatic coding, copy editing and call centers," Thurai said.
On the other hand, Thurai said, the accuracy of Jurassic-X has so far shown itself to be lower than that of GPT-3 in many tests. It also has a problem with its lack of mitigation of AI bias. The analyst said AI21 Labs has not provided any mechanism for auditing and validating its training data, casting a shadow over the accuracy and reliability of the results it generates. That said, AI21 Labs has done a good job of tackling issues around "catastrophic forgetting," which remain a problem for GPT-3 models.
"By overtuning language models to perform narrow tasks, AI systems can tend to become less accurate in other areas," Thurai said. "Jurassic-X avoids this by doing 'prompt tuning.' In addition, users can also custom-train models on smaller datasets to work closer within a specific environment. Overall, AI21 Labs has made some impressive first steps."
Goshen said the fact AI21 Labs was able to close on today's round amid a period of market uncertainty underscores the confidence its backers have in both the quality of its tools, and its vision of changing the way people consume and produce information. "The funding will allow us to accelerate the company's global growth, while continuing to develop advanced technology in the field of natural language processing," he said.
Photo: AI21 Labs
---
Show your support for our mission by joining our Cube Club and Cube Event Community of experts. Join the community that includes Amazon Web Services and Amazon.com CEO Andy Jassy, Dell Technologies founder and CEO Michael Dell, Intel CEO Pat Gelsinger and many more luminaries and experts.