[ad_1]

Aerodynamic efficiency will play a key role in shaping the new SUV, with a view to optimising straight-line pace while improving both downforce in corners and efficiency. An official teaser of the car reveals a dramatic, coupé-style curved roofline, swollen rear haunches and a low, sloping bonnet. Autocar has previously reported that engineers at Alpine's Formula 1 headquarters in Oxfordshire have worked with the Paris-based road car team to improve airflow (with a claimed 25km range boost as a result), and Alpine CEO Laurent Rossi said there is also scope for technology transfer on the battery management side.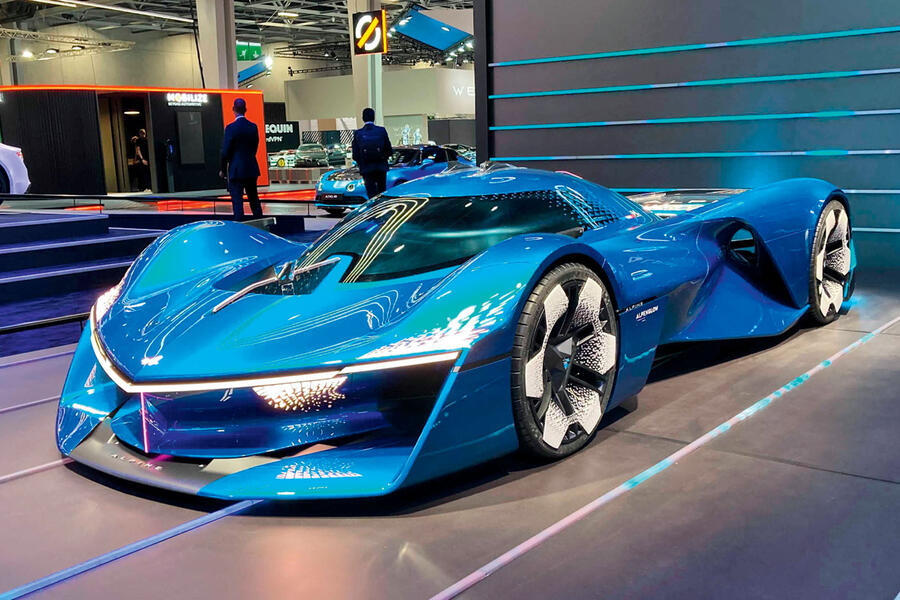 Alpine's simultaneous focus on race and road car development was showcased recently by the radical Alpenglow single-seater concept. While ostensibly showcasing the French outfit's plan to bring hydrogen-combustion technology to the fore, the car also previewed several features and cues that will be common to upcoming production cars. Active aerodynamics, for example, could help mitigate the GT X-Over's kerb weight (likely to exceed 2500kg), and it will nod to the brand's motorsport activities with a similarly LMP1-inspired steering wheel and a driver-focused cockpit. 
More precise details about the GT X-Over's performance potential and technical make-up will remain under wraps until an expected reveal in 2024, but Renault has confirmed it will add a new 268bhp EV motor to its ranks in the coming years. That, if combined with the smaller 215bhp unit in a twin-motor, 4WD set-up, could see the SUV arrive with nearly 500bhp. If it uses the same 87kWh battery as the CMFEV-based Ariya and drops some of its weight, an official range in excess of 320 miles is well within reach.
[ad_2]

Source link