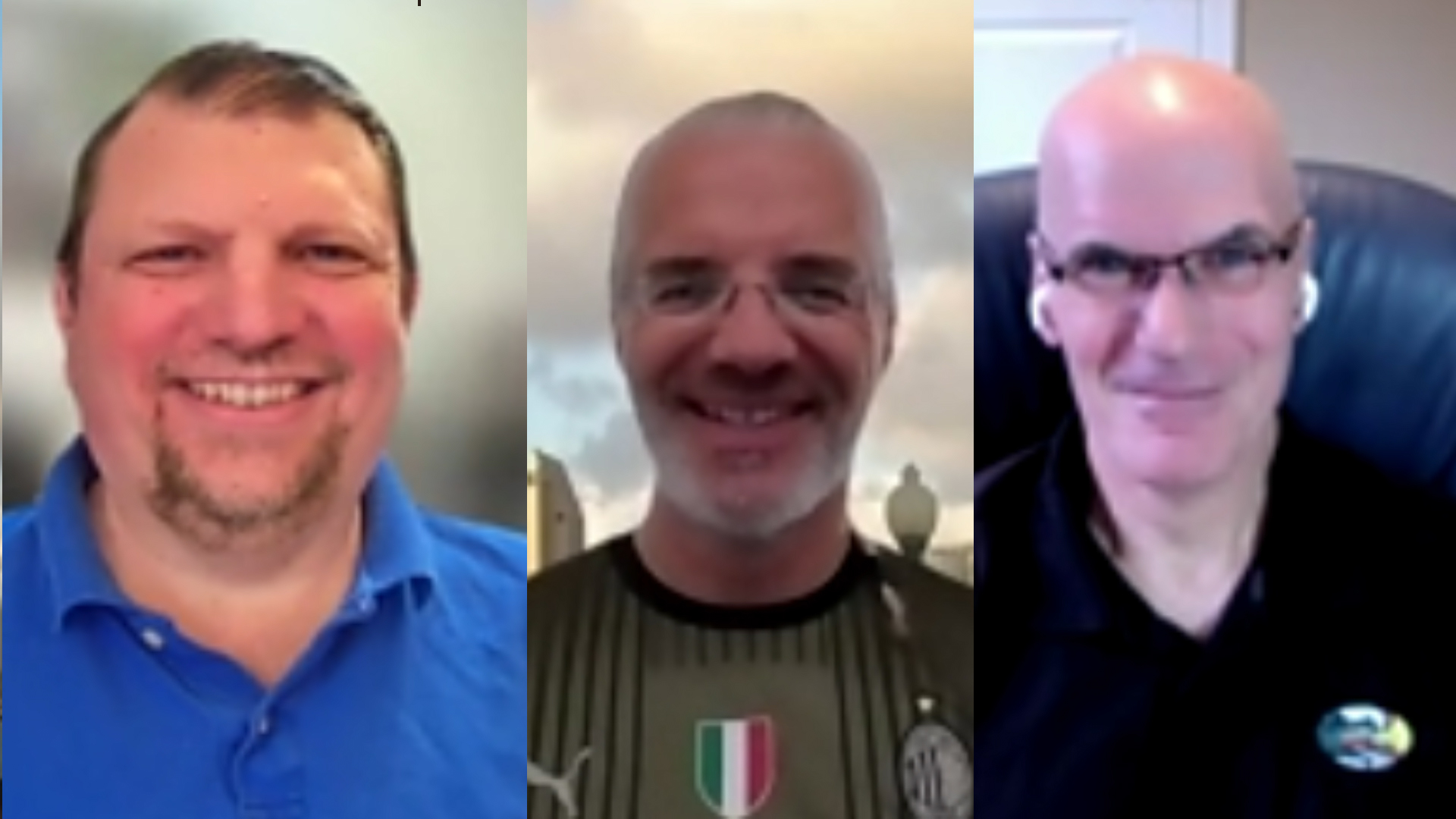 Among the many announcements made by Oracle during Oracle CloudWorld in mid-October was the introduction of a cloud-based data lakehouse to support enterprise analytics projects. Designed as part of Oracle's MySQL HeatWave database platform, Lakehouse was accompanied by claims from the company that the offering would deliver faster performance than competing products.
Claims such as these often fall into the category of "marketing fluff." Yet Oracle has captured the attention of numerous industry analysts who have noted that no one has refuted the company's previous performance claims around MySQL HeatWave, using the benchmark data readily available on GitHub.
"Nobody has pulled down the information that's on GitHub and said, 'Oh, here are our price/performance results and they counter Oracle's,'" said Ron Westfall (pictured, left), senior analyst and research director at Futurum Research. "It's refreshing because these differentiators are significant. We're not talking about 1% to 2% differences; we're talking 17-fold differences. If I'm a cloud database decision-maker, I really have to prioritize this. I would pay a lot more attention to this."
Westfall made his observations in an industry analyst "Power Panel" discussion hosted by Dave Vellante, industry analyst for theCUBE, SiliconANGLE Media's livestreaming studio, and he was joined on the panel by Holger Mueller (pictured, center), vice president and principal analyst at Constellation Research Inc., and Marc Staimer (pictured, right), president and CDS at Dragon Slayer Consulting. They discussed recent news from Oracle CloudWorld surrounding HeatWave and how the company is repositioning itself in the competitive enterprise landscape.
Compelling market case
Since the introduction of HeatWave in 2021, Oracle has been fine-tuning the database with enhancements, such as new analytics capabilities and fully automated machine learning. What is perhaps more significant from a market perspective has been Oracle's decision to make HeatWave available on the Amazon and Azure clouds.
"If I am going to provide a service that competes with the service they have, if I can make it available in their cloud, it means I can be more competitive," Staimer said. "If I'm compelling with at least twice the performance or functionality at half the price, I should be able to gain market share. And that's what Oracle has done."
What Oracle has also done is capture the interest of a growing number of developers. The company has added a number of developer services in recent months, including low-code tools and pre-trained AI models, along with solutions for observability and security.
"I think HeatWave is quickly gaining mindshare on the developer side," Mueller said. "For developers, once you get to know a technology product and can do more, it becomes kind of like a Swiss Army knife and you can build more use cases and more powerful applications. That's super important because you don't have to get certified in multiple databases."
Competitive discounting
There are signs that Oracle's strategy with MySQL and visibility of the database service on the platforms of its competitors are translating into a positive revenue picture for the company. Oracle reported revenues of $11 billion for its most recent quarter and noted that its gross margin for cloud services and license support had reached a robust 81%.
Oracle's database competitors have been engaged in deep discounting, according to Westfall, in an effort to counter the company's momentum, but whether this strategy will be successful remains an open question.
"The short-term discounting is just a stall tag," Westfall said. "Oracle is able to deliver price/performance differentiators that are dramatic, but it's also able to meet a wide range of needs for customers that aren't just limited to device performance considerations. It's going to continue to pay dividends for Oracle as competition intensifies."
Oracle's strategy to create competitive advantage in the database space can be seen in its introduction of Lakehouse last month. The new data repository was positioned for customers as having better reporting analytics, an ability to build richer applications and base platform support for AI. Oracle still has its work cut out to deliver on the last feature for Lakehouse, according to Mueller.
"It's the base platform for AI, deep learning to run things automatically because customers have all the data in one place," Mueller noted. "That's where Oracle doesn't have the strongest story. Nonetheless, the two other main use cases of Lakehouse are very strong."
One of the analysts who conducted his own research on Oracle's performance data was Staimer. The results of his Wikibon analysis were published in an August post, and they help explain the tailwind that Oracle is receiving from its MySQL initiatives.
"I've compared it with AWS, Google Cloud Platform, Azure and Snowflake services," Staimer said. "There is just no comparison. The total cost of ownership differences are huge. MySQL HeatWave is going to be a major growth engine for Oracle going forward."
Here's the complete video panel discussion from SiliconANGLE Media and theCUBE:
Photo: SiliconANGLE
---
Show your support for our mission by joining our Cube Club and Cube Event Community of experts. Join the community that includes Amazon Web Services and Amazon.com CEO Andy Jassy, Dell Technologies founder and CEO Michael Dell, Intel CEO Pat Gelsinger and many more luminaries and experts.