[ad_1]

First, the Audi Q8 50 e-tron, which uses front and rear motors to deliver up to 340PS and 664Nm in boost mode, with true all-wheel drive. Its 95kWh battery offers up to 281 miles of all-electric range on SUV models and up to 290 miles on the Sportback.
Next, the Audi Q8 55 e-tron. Once again, it uses front and rear motors for true all-wheel drive, but boasts enhanced power of up to 408PS and 664Nm of torque in boost mode, while offering range of up to 330 miles on the SUV and 343 miles on the Sportback, thanks to its larger-capacity 114kWh battery.
On the move, the Audi Q8 e-tron's front and rear motors intelligently blend the best of single-axle drive for enhanced efficiency and increased range, with the ability to instantly switch to the improved handling and traction of quattro all-wheel drive for engaging handling and confidence-inspiring traction.
The Audi Q8 e-tron also comes with air-spring suspension as standard. This advanced system can lower the height of the vehicle by up to 76mm, making it even more sleek at motorway speeds to enhanced long-distance range, or working with the electronic stability control (ESC) to optimise lateral cornering dynamics.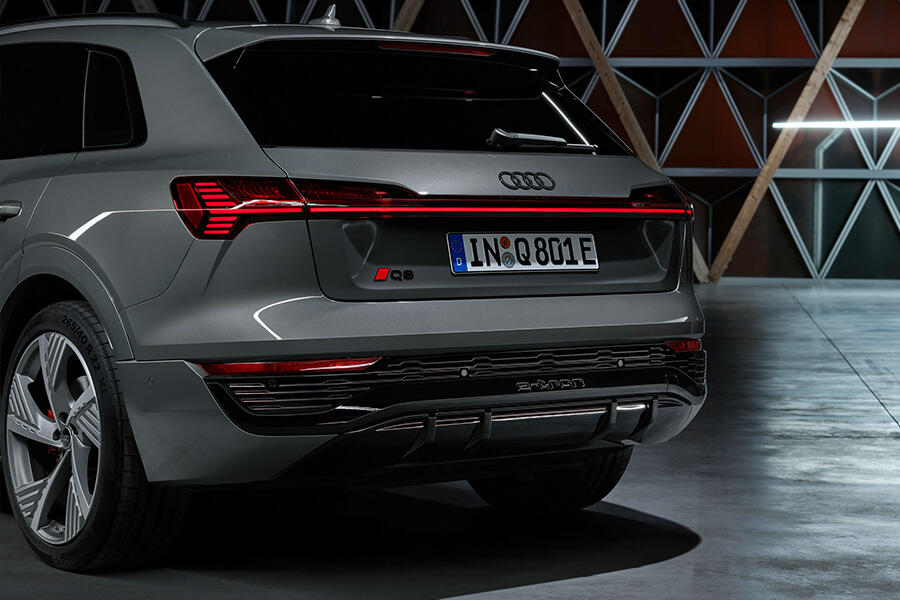 #7 The comfort of sustainable design
Using the longer wheelbase and extra interior space opened up by Audi's dedicated all-electric platform – and perfectly befitting its position as Audi's flagship all-electric SUV – the Audi Q8 e-tron feels like an incredibly spacious luxurious lounge inside.
[ad_2]

Source link