[ad_1]

I fear many Autocar readers will be raising at least one eyebrow at the news that I'm championing a re-engineered electric car that is only selling in tiny numbers as the one that will linger longest in my mind from the past 12 months. But please, give me a minute or two to explain… 
First, the Genesis GV60 isn't based on just any electric car, but rather the Kia EV6, which to my mind – even a year on from its launch in this fast-paced business – sets the class standard, offering more capability, comfort, quality and efficiency for the price than any other electric car I've encountered.
I've spent most of the year in a Ford Mustang Mach-E, and if Detroit isn't sweating buckets at how far behind it is already in this race, then it's possibly doomed. 
But the GV60 isn't just a rebadged EV6 with fancy fittings. No, it's been thoroughly reworked by the firm's dynamics team, too, with power and suspension tweaks available through the range to the point that it has the pace and poise to trouble many of the much-championed hot hatchbacks of recent times. Is it as fun to drive fast as they are?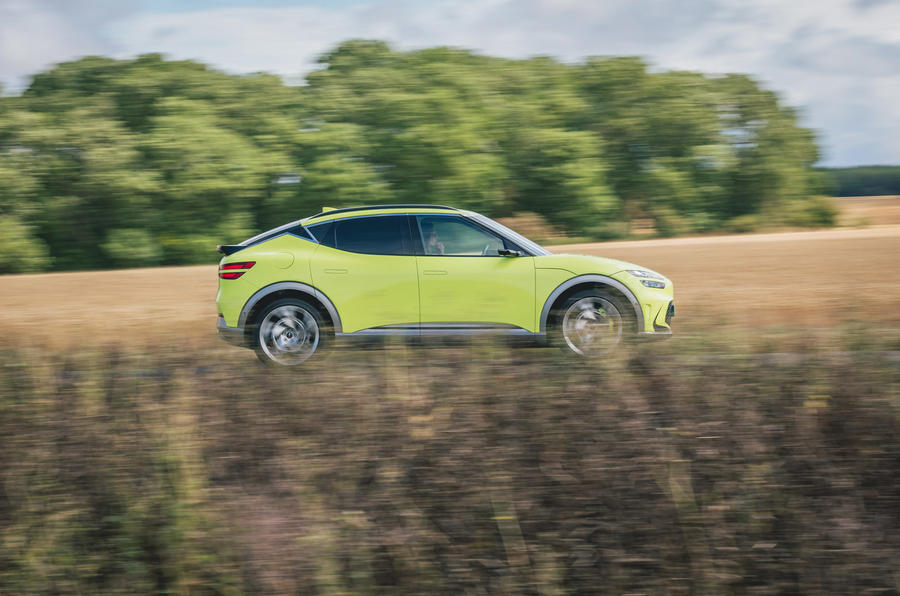 No, weight and height provide physical barriers to date, but there is something slightly supernatural in the way it still grips and goes, despite those impediments. 
And then there's the work that's been done to justify the Genesis badge (and price) over that of the Kia (or indeed Hyundai) equivalent. Many Asian brands have claimed to be ready to rival Audi, BMW or Mercedes-Benz, but none has managed it, least of all in the interior (although Lexus may quibble at that, I accept).
[ad_2]

Source link