[ad_1]

It would be prematurely sensationalist to say hatchbacks are a dying breed. Yet, between Ford canning the Ford Focus and the inevitable cannibalisation with SUVs, the good ol' hatch is having to fight its corner like never before. 
Excellent news, then, that Honda's 11th-generation Honda Civic, which arrived this year, is fighting that corner remarkably well. 
The Civic has had its ups and downs, but this latest model shows the best of Honda engineering. It is, unsurprisingly, electrified, but in the subtlest way, driven by a 181bhp electric motor whose energy is generated by a 2.0-litre petrol engine in a roundabout way. The outcome of this fairly powerful motor is that the engine is totally disconnected from the front wheels for the majority of the time.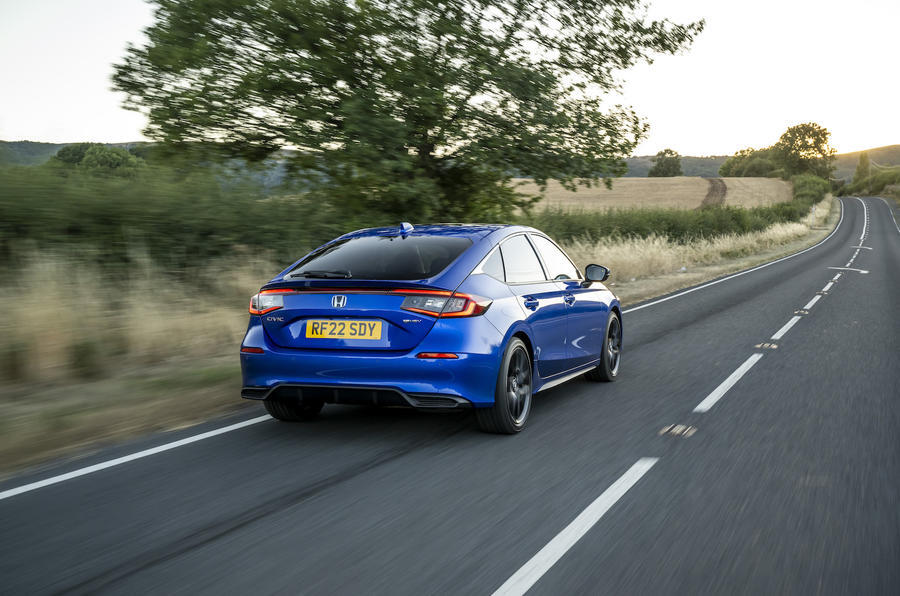 All of which means the Civic is bloomin' great to drive. It runs largely in electric mode, so it's very smooth, and even when the engine does kick in or start to drive the wheels, you barely notice. It's also a real delight to have a number of physical buttons in the cabin. In a world of increasingly touchscreen-controlled functions, to have simple-to-use heating and ventilation controls is a welcome pleasure.
Most of all, the new Civic reminds us why we all loved hatchbacks in the first place: it's low, not too heavy and excellent on every type of road, but most enjoyably on the twisty type. Helped by accurate, nicely weighted steering and a great ride, it is the ultimate all-rounder. It leaves you wondering how SUVs became so popular in the first place.
[ad_2]

Source link