[ad_1]

Recently I asked Andreas Preuninger, Porsche's GT guru, which was better: a Porsche 911 GT3 or a Cayman GT4 RS. "Easy," he replied. "It's the 911." 
Surprised by such a swift and definitive response, I asked him to elaborate. "It has the double-wishbone suspension, far more downforce, wider tyres, an electronically controlled differential," he said. "It just has a higher level of specification, which is why, despite having very similar power, it's actually quite a lot quicker around the track." 
So I asked which was more fun to drive. His answer took no longer to come: "Oh, that's the Cayman." 
Which makes my point beautifully. Would you trade fast for fun? No, nor I. And when I think of the time I've had on road and track this year in the Cayman GT4 RS, I can't think of anything else new on sale this year, and which is genuinely usable, that offers anything like this level of entertainment. Not even, for that matter, the GT3 RS, which may be one of the most remarkable cars I've driven but only at the price of literally not having a boot.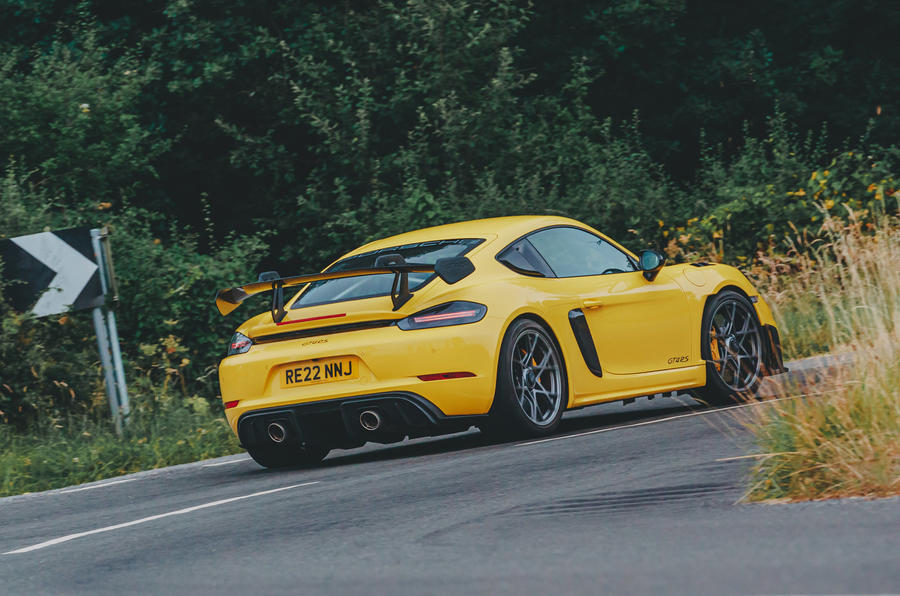 The point is this: the enjoyment a car can provide is determined by how fun it is to drive multiplied by how often you feel inclined to drive it. So if its ride is intolerable, or it deafens you every time you start it, or you can't actually go anywhere because it won't take any luggage, that seriously limits your potential enjoyment.
The genius of the GT4 RS is that while it screams like Siouxsie Sioux's backing band when you're at 9000rpm on the track, on the road its ride and refinement and even luggage capacity are good enough for a trip to Spa or the Nürburgring to be an entirely sensible thing to contemplate. 
[ad_2]

Source link