[ad_1]

And now for the most obvious choice of the year: the GR86 was hyped more than almost anything else, got glowing reviews and sold out in 90 minutes. 
Then in our Britain's Best Driver's Car acid test, it finished a respectable but unspectacular fifth. It's still my car of the year, though, because I know I'd have a huge laugh driving it every day. On a track and on mostly deserted Welsh roads, the 600bhp monsters might entertain more viscerally, but away from perfect destination drives, I'd take the Toyota keys every time. 
The 86's knuckly manual gearbox provides engagement at any speed and is fairly sensibly geared, and you can indulge in its sweet reardrive balance any time you like. Even so, I would be tempted to bring it closer to the old Toyota GT86's philosophy by ditching the Pilot Sport tyres for something less racy.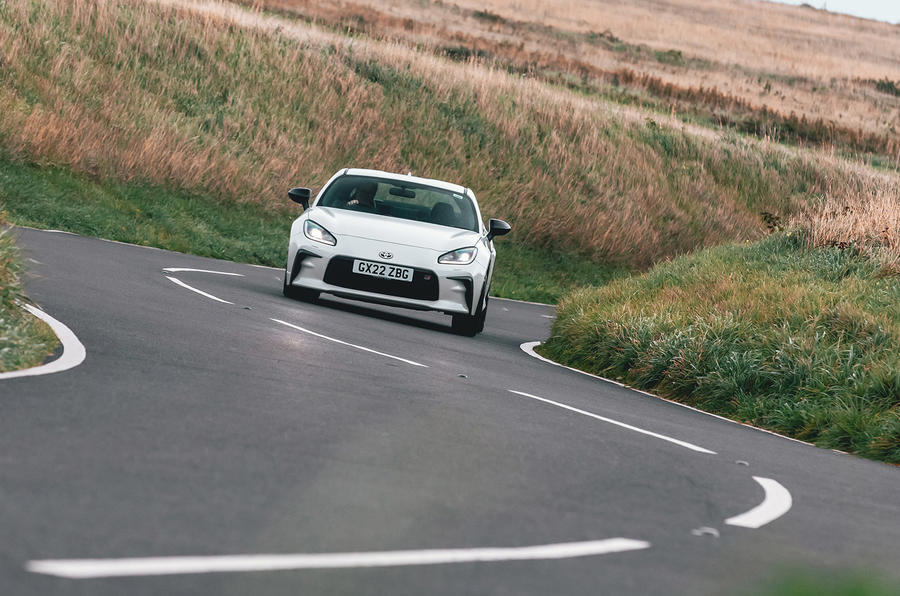 I love how accessible the GR86's fun is. Most modern performance cars are so quick and grippy that you need to think twice about uncorking them on the road; the GR86 is pretty much my perfect road car. 
It's everything I could wish for in a track car, too. It won't set the fastest time, but neither will I. Instead, it provides enough of a challenge without being scary. Turn the traction control off and powersliding it is child's play. The control systems will hold your hand while you do it, or you can turn them off completely and achieve huge angles. 
Toyota's press office knew the GR86 it sent for Britain's Best Driver's Car would be drifted for all it's worth, so it kindly supplied a spare set of rears. But despite our best efforts, there was still plenty of tread left on the original Michelins at the end of the day. Any GR86 owner would be doing themselves a disservice by not taking their car on an airfield drifting day. 
[ad_2]

Source link