[ad_1]

Okay, you'd deduce, he's not just driving an M1, but possibly an M1 Procar. I still don't know exactly what in particular prompted such jittery, concentrated elation on my part from this slow-ish, soft-ish, wafting journey back in time, but it wasn't simply that the E28 M5 is iconic and was ours for the afternoon. I loved driving Porsche's own 356 Speedster and it doesn't get much more special than that, and yet this comparatively ordinary saloon just did me in.
The energy of the M88 straight-six engine (evolved from that of the M1), the charmingly luxesport cabin, the sensationally good visibility, the utter subtlety of the coachwork, the transparency of the steering, the nonchalance. And the sense of history; the raw precedent. I guess that, elementally, every petrolhead knows when they're experiencing a legend.
Matt Saunders, BMW M5 E60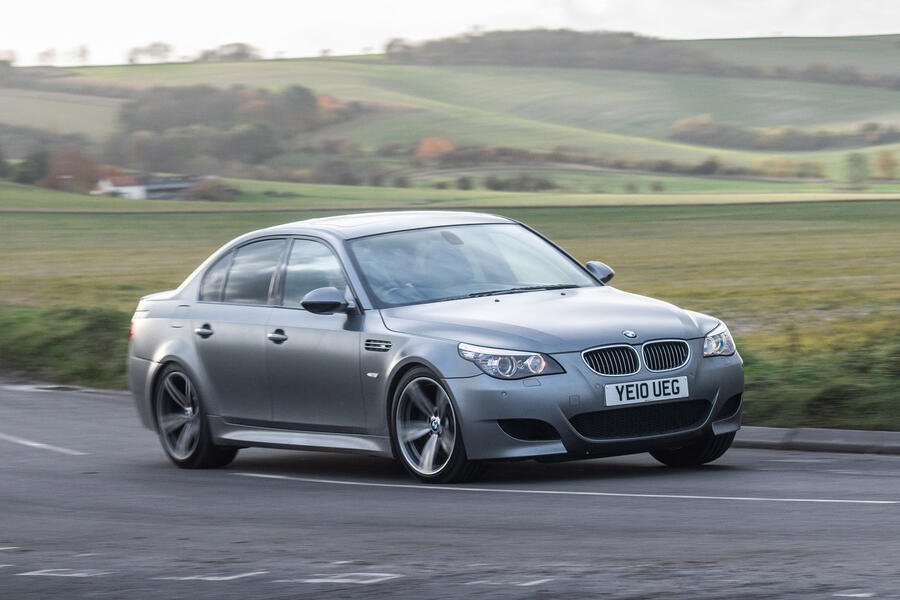 There was something very special indeed about the 5.0-litre engine from the E60 M5. To be fair, there needed to be. This was a BMW that looked a little too much like Dame Edna Everage than any super-saloon really ought, remember – and it had a pretty lousy SMG paddleshift gearbox, not to mention only 383lb ft of torque at a time when Mercedes-AMG was shelling shaft-snapping torque-monster rivals for it like peas.
This car's V10, at revs, was the heart and soul of its appeal. An atmospheric motor developed using know-how from BMW's time as engine supplier to the Williams F1 team, it was, and remains, the only V10 engine that BMW has ever built. It sired the V8 for the E90 M3, but the 10-cylinder version was much more memorable, revving as it did to the far side of 8000rpm and developing a wonderfully round 500bhp from 7750rpm.
[ad_2]

Source link