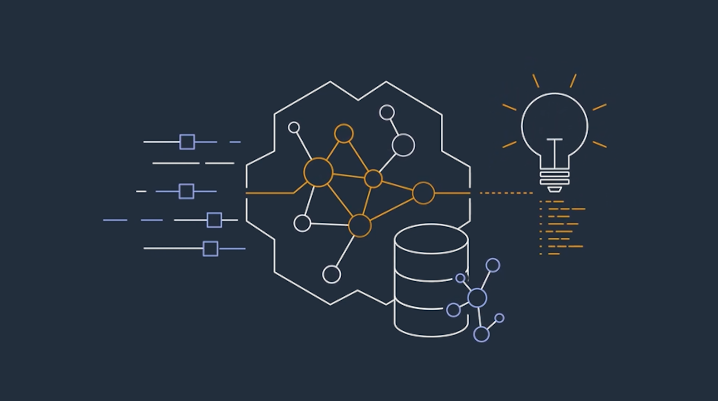 Amazon Web Services Inc. on Wednesday introduced a serverless edition of Amazon Neptune, its cloud-based graph database service.
The  newly introduced Amazon Neptune Serverless is intended to ease administrators' day-to-day work. In the process, the offering promises to help reduce cloud infrastructure costs.
A graph database is a type of specialized database that stores not only business records but also information on how those records are connected to one another. A graph database can, for example, highlight if two sales records were generated by the same business unit. Companies can also store information on connections between other types of datasets, such as server and network logs. 
Graph databases are not the only type of database capable of storing such connections. However, they keep the information in a form that makes it possible to perform analysis significantly faster than with less specialized systems. As a result, graph databases are widely used to power applications that require the ability to identify links between disparate data points.
Neptune is Amazon's managed graph database service. It automates several day-to-day maintenance tasks including backup, recovery and patching. Neptune Serverless, the newly introduced serverless version of the offering, automates additional maintenance tasks in a bid to further ease companies' technology operations.
The number of queries that applications send to a graph database environment changes over time. As usage changes, the amount of infrastructure provisioned to the database environment must be increased or decreased accordingly to meet demand. Neptune customers historically performed the task manually.
Neptune Serverless automates the task. According to AWS, the offering detects when application requirements change and adds or removes database capacity based on user requirements. AWS says that Neptune Serverless takes less than a second to provision capacity for hundreds of thousands of queries.
Automating the infrastructure provisioning process reduces manual work for administrators. According to AWS, Neptune Serverless can also help companies reduce costs by up to 90% in certain situations, such as when an application is operating at peak capacity. Quickly expanding a database environment when an application starts operating at peak capacity and scaling it down after usage levels decrease is often difficult to perform manually.
"Now, with Amazon Neptune Serverless, customers have a graph database that automatically provisions and seamlessly scales clusters to provide just the right amount of capacity to meet demand, allowing them to build and run applications for even the most variable and unpredictable workloads," said Swami Sivasubramanian, the vice president of databases, analytics and machine learning at AWS.
Neptune Serverless is the latest in a series of serverless offerings introduced by the cloud giant. AWS previously launched serverless editions of its Amazon Redshift cloud-based data warehouse and Amazon Aurora relational database service. Earlier this year, the latter offering was updated with new capabilities designed to optimize cloud infrastructure costs for customers and improve performance. 
Image: AWS
---
Show your support for our mission by joining our Cube Club and Cube Event Community of experts. Join the community that includes Amazon Web Services and Amazon.com CEO Andy Jassy, Dell Technologies founder and CEO Michael Dell, Intel CEO Pat Gelsinger and many more luminaries and experts.