[ad_1]

Inside, the i Vision Dee showcases a newly developed operating system that BMW is planning to roll out in its next generation of models. Incorporated into a simplified interior, the new head-up display has allowed BMW to do away with the traditional central infotainment display – a feature of its cars since the introduction of its iDrive infotainment platform in the fourth-generation BMW 7 Series in 2001.
BMW says the system it is working on for its future models will allow the driver to manage the amount of digital content they are confronted with over any given journey. The aim is to make the driving experience more intuitive and immersive.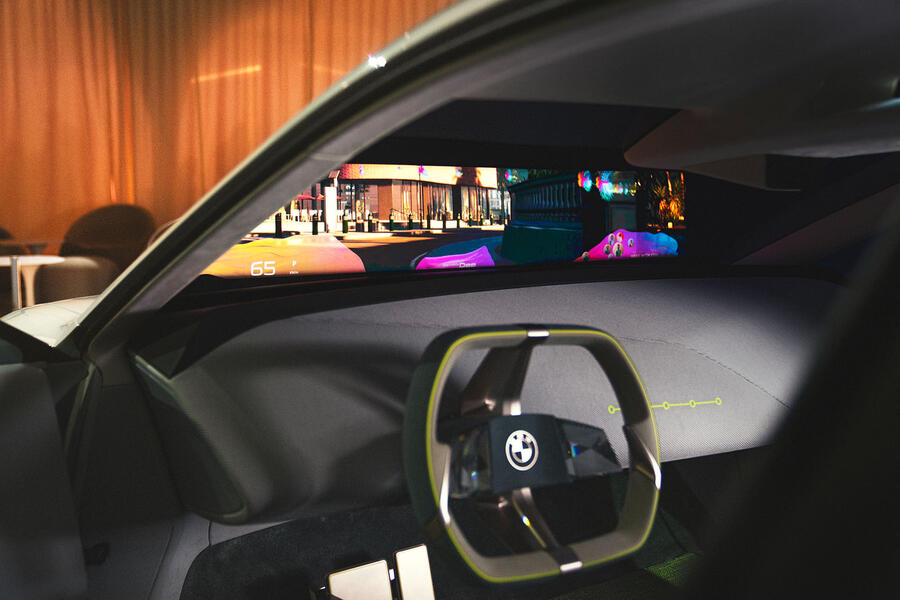 To this end, its latest concept car also includes what BMW calls a 'Mixed Reality Slider'. Using touch sensors incorporated into a fabric-covered dashboard, it allows the driver to determine the amount of digital content shown within the head-up display.
BMW design boss Adrian van Hooydonk said: "With the BMW i Vision Dee, we are showing how the car can be seamlessly integrated into your daily digital life. It becomes your portal to the digital world – with the driver always in control. Implemented in the right way, technology will create worthwhile experiences, make you a better driver and simply bring humans and machines closer together."
The i Vision Dee is the second of three different concept cars intended to showcase BMW's Neue Klasse-platform-based models. The first, the i Vision Circular, was centred around construction using recycled materials. A third concept car, said to concentrate on battery and drivetrain technology, is expected to be revealed later this year.
[ad_2]

Source link