[ad_1]

High fuel prices are another challenge. They've eased in recent weeks but it's their volatility that causes operators a headache, with price uncertainty making the business of budgeting jobs extremely difficult.
One solution, says Deal, is for customers to pay higher delivery charges. "Car makers, especially, need to pay more for vehicle transport. At present, they're screwing operators down on price."
While the secretary of the RHA's Car Transporters Group is encouraged by November's rise in new car registrations, he's concerned about a particular contributor to that success – electric cars. "EVs are not only larger but also around 500kg heavier than the equivalent petrol car. As a result, fewer can be carried on a transporter. It's another pressure on operator margins that we expect will intensify in 2023." 
EVs may be a challenge for transporter companies but for those delivering smaller loads and single vehicles they're an opportunity, claims Nick Chadaway, managing director of DMN Logistics. "We specialise in delivering and handing over EVs to customers where other operators shy away from them," he says.
The firm employs 125 drivers making 50,000 driven deliveries a year. For multi-car deliveries, it has 10 small transporters. "Around 25% of our business is direct-to-customer and it's increasing. Naturally, much of it involves handing the vehicle over but all our drivers are product trained."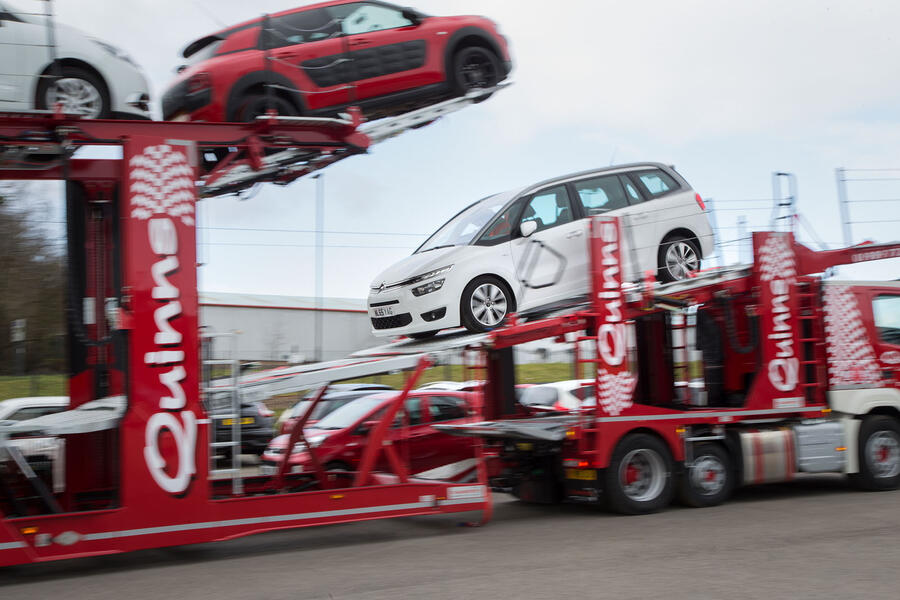 [ad_2]

Source link