[ad_1]

The latest Chevrolet Corvette matches a roaring 6.2-litre V8 petrol engine with an electric motor, making it the first four-wheel-drive 'Vette and the fastest-accelerating yet.
Named the Corvette E-Ray, the long-awaited hybrid supercar has been revealed exactly 70 years since the original Corvette took to the stage for a debut at the Motorama exhibition in New York.
It has been conceived "to be the Corvette owners can arrive in anywhere, no matter the season", highlighting the increased traction of a driven front axle and the option of a removable roof.
Chevrolet also claimed it's the first sports car to pair a naturally aspirated V8 with an electric motor.
Direct rivals are few and far between, but the Ferrari 296 GTB and McLaren Artura each use twin-turbocharged V6 engines for their hybrid powertrains, and the Ferrari SF90's electrified V8 is blown as well.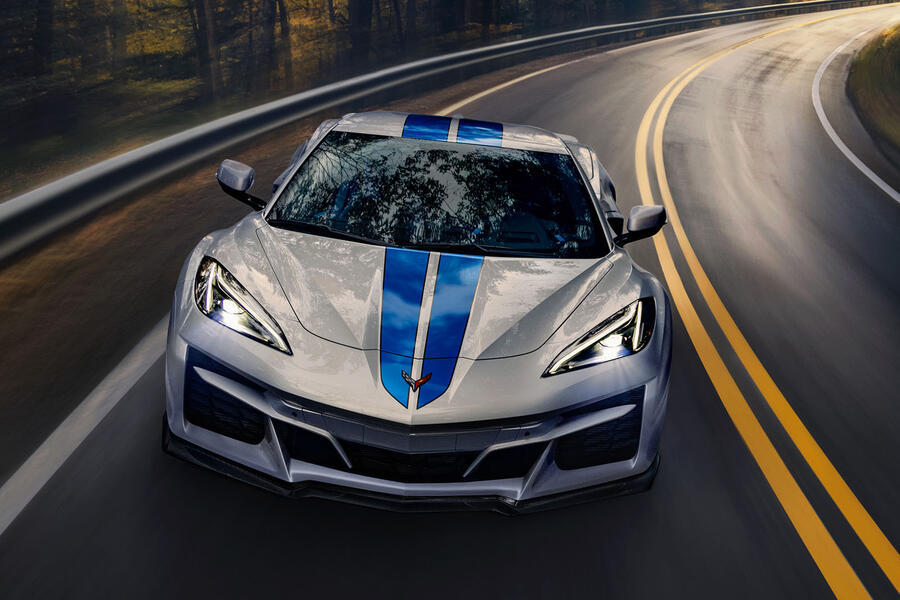 The V8 in question is the same 6.2-litre small-block that powers the standard Chevrolet Corvette Stingray – revolutionary in its own right for making the switch from a front- to mid-engined layout.
In the E-Ray, its 495bhp and 470lb ft of torque (sent to the rear axle through an eight-speed automatic gearbox) is supplemented by 160bhp and 125lb ft from the electric motor at the front, giving a combined 655bhp.
This makes the hybrid the fastest Corvette to yet make production, with Chevrolet claiming a 0-60mph time of just 2.5sec and saying it can cover a quarter-mile in just over 10.5sec.
That makes the E-Ray roughly as quick in a straight line as the Ferrari 296 GTB, yet it's about a third of the price of Maranello's latest hybrid, at $104,295 (£85,000).
It's expected that the E-Ray will be offered in right-hand-drive guise and exported to the UK, as is the standard Corvette, but Chevrolet has yet to confirm this.
[ad_2]

Source link