[ad_1]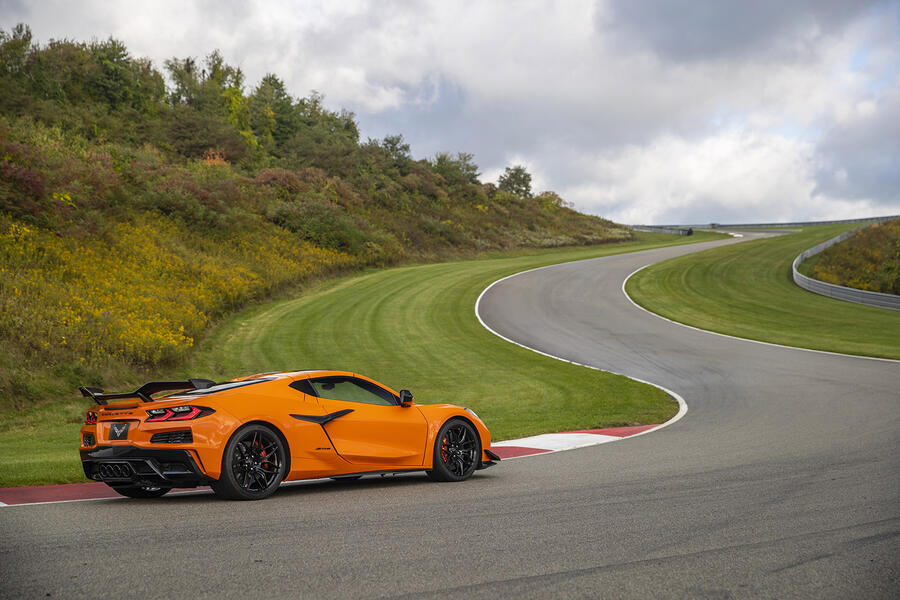 Similarly real world loadings gave no chance to push beyond the massive adhesion generated by the tyres. The car I drove was on the road-friendly Pilot Sport 4S tyres rather than the Cups, but on dry tarmac grip was huge. A full 61 percent of the Z06's static mass sits over the rear wheels, with this imbalance obvious in the way the car aggressively tightens its cornering line when the throttle is eased; but the near impossibility of engendering understeer at road speeds meant there isn't really any need to do this. But with limits so high I suspect that, when the Z06 does let go, it will do so suddenly.
But it doesn't feel snappy or skittish, and even at road speeds the chance to listen to the engine's zinging soundtrack feels properly special – with the exhaust in its loudest switchable mode it seems effectively unsilenced, and could certainly never pass Europe's stringent drive-by noise regulations. The Z06 benefits from the same impressively spacious cabin as the basic Corvette, certainly by sportscar standards. Unlike many track-focused specials it doesn't feel harsh or compromised on road.
Note also that in addition to selectable settings for the adaptive dampers, engine map, exhaust note and steering feel, the Z06 has adjustable 'brake feel', this being the weight and level of resistance of the pedal. I struggle to imagine anyone wanting anything but the firmest setting in a car so potent.
[ad_2]

Source link