[ad_1]

With 197lb ft of torque (up 5lb ft), the 3 E-Tense has plenty of shove around town, but on the open road it's still lacking oomph enough for you to err on the side of caution when contemplating an overtake.
A small level of confidence returns if you have the car in its faster-accelerating (50-75mph takes just over 5sec) driving mode, Sport – one of three, along with Normal and range-focused Eco. However, this also brings bitey lower-end torque that keeps you favouring the default mode.
Despite slight acceleration gripes, the 3 E-Tense is a fine car to drive, albeit unremarkable. It's comparatively relaxing, yet the driving controls aren't entirely devoid of feel. Soft suspension (coil springs paired with passive dampers) means you mostly glide over road blemishes without noticing, although body roll is generous at times and it can get flustered on more challenging routes. This will no doubt become more of an issue away from Spain's smoother surfaces.
Equally, the car has one of the nicest  regenerative-braking systems around, created thanks to DS's Formula E racing team. It strikes the perfect balance by not being too grabby but still strong enough for you to never need to shy away from single-pedal driving.
Also in the 3 E-Tense's favour is the way it looks. Bold stylings continue to give it a leg-up over its blander rivals, and the arrival of a new blacked-out, chromeless grille ("it's more premium to use less chrome", according to design director Thierry Métroz) and wider-set daytime running lights give it an edgier look than before.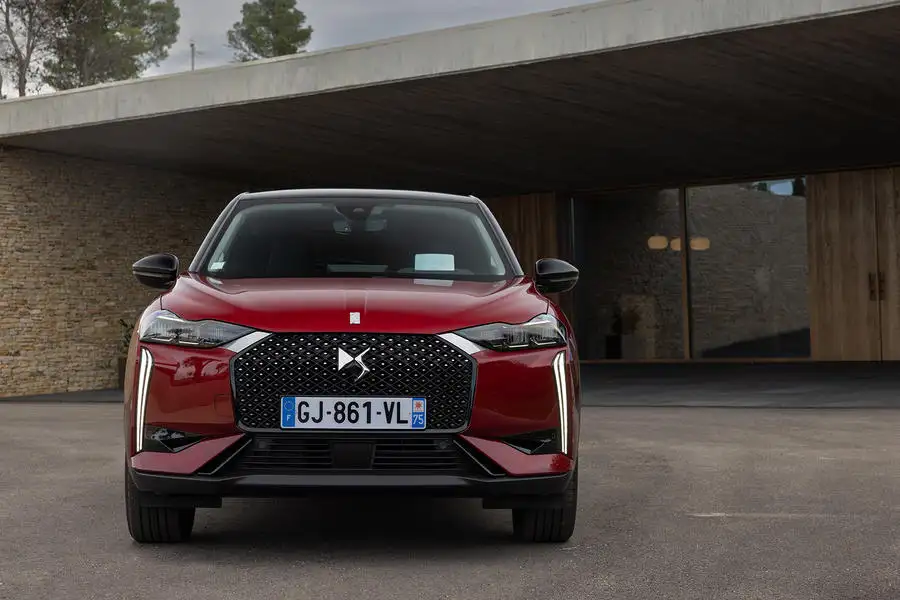 [ad_2]

Source link