[ad_1]

The Jeep Avenger's crowning as the 2023 Car of the Year must count as one of the industry's most unlikely success stories.
Back in the autumn when it was revealed, the Avenger, designed, engineered and built in Europe, was billed as the Jeep that showed the famous US 4×4 brand was finally taking Europe seriously, and ready to make a lasting impression here.
Yet such comments we'd heard before when it unwrapped the likes of the Renegade and Compass, both compact SUVs in different segments more favourable (or not, as it turned out) with European buyers. 
Which is why any proclamations of almost doubling sales for Jeep in Europe from its peak year of 168,652 in 2018 to 300,000 were met with a fair degree of scepticism. 
Yet in the three months since, the Avenger has laid down a quite unexpected marker for Jeep's future prospects. It is quite brilliant to drive, truly original in its size and positioning for an electric car, all of which means Jeep's lofty European aspirations need no longer be viewed with any scepticism. The sky is now the limit.
"It is a huge compliment to the team of more than 1000 people, and a huge recognition to the product," said Jeep's European boss Antonella Bruno on the COTY success she has masterminded for the Avenger. 
Bruno is candid, as was Jeep CEO Christian Meunier back in the autumn, of Jeep's challenge in Europe. "We suffered without the right engines, and we're seen as too aggressive and polluting," she told me on the eve of the Avenger's COTY win in Belgium.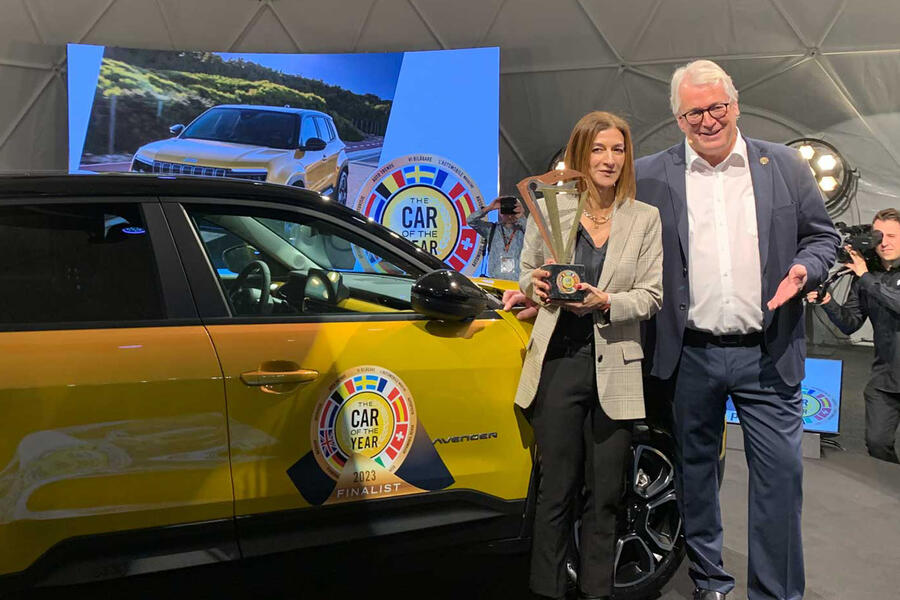 The firm started to address this with plug-in hybrid versions of the Compass and Renegade, "the first phase of electrification that we already see results with the brand", and now "Avenger adds another level and will accelerate the growth".
[ad_2]

Source link