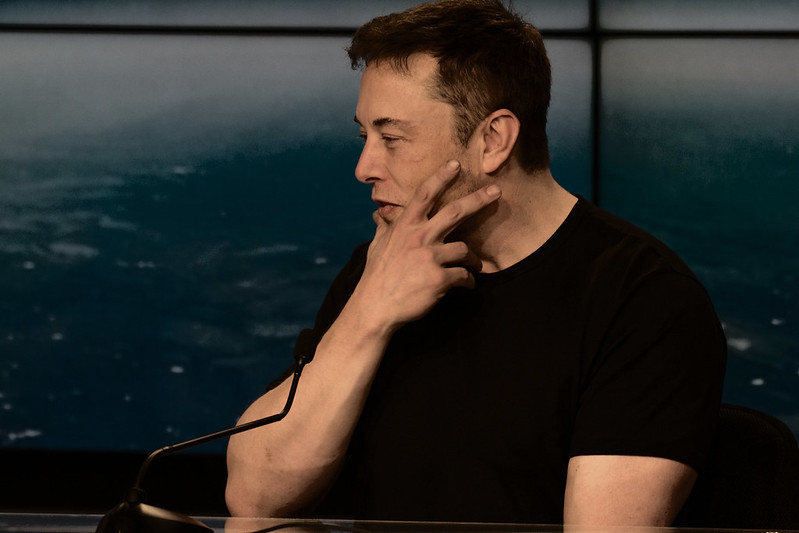 Free speech advocate Elon Musk is currently turning heads after writing an article in a magazine of the Cyberspace Administration of China – the mighty agency dedicated to censoring the internet in China.
Musk is currently being sued by Twitter Inc. after he pulled out of a $44 billion acquisition. Sometime later, the acquisition started looking like it might not happen when Musk accused the company of not telling him the entire truth in regard to how many fake accounts and spam bots appeared on the platform.
Today, a judge in the U.S. ordered Twitter to hand over documents to Musk from a former Twitter executive. Musk says they're key to understanding how many fake accounts blight Twitter.
Before Musk hit Twitter with the fake account accusation, one of the major dramas around the acquisition was about free speech. Musk called himself a "free speech absolutist," giving rise to fears that Twitter might go wild under Musk. Even the EU thought it necessary to remind Musk of the laws Twitter would have to follow under him or under anyone else.
Musk called that an overreaction, or as he put it, an "antibody" reaction. "I am against censorship that goes far beyond the law," he said. "If people want less free speech, they will ask government to pass laws to that effect. Therefore, going beyond the law is contrary to the will of the people."
It would seem strange then that Musk decided to write a piece for China's Cyberspace magazine, given that it is certainly against the kind of free speech Musk endorses. Musk said he was invited by the magazine to write about his "thoughts on the vision of technology and humanity," although he left out his thoughts on free speech.
In his opening paragraphs, Musk was positive about humankind's outlook, so long as technology is used for the greater good of the species. "The future of humanity will be bright, driven by the power of technology," he said. "It is like a self-fulfilling prophecy: if humans want to make the future good, they should take action to make it good." This might have been a good opportunity to state again how he thinks open debate is "vital to the future of humanity."
Unsurprisingly, he talked a lot about his vision to colonize Mars with self-sustaining cities. The technologies he mentioned were the ones that have his name on them. "Whether it's Tesla, Neuralink, or SpaceX, these companies were all founded with the ultimate goal of enhancing the future of human life and creating as much practical value for the world as possible – Tesla to accelerate the world's transition to sustainable energy, Neuralink for medical rehabilitation, SpaceX for making interstellar connections possible."
He spent much of the rest of the essay talking about sustainable energy and the humanoid robots he's developing that will serve humankind from the factory to the living room. "It is foreseeable that with the power of robots, we will create an era of extreme abundance of goods and services, where everyone can live a life of abundance," he said optimistically. "Perhaps the only scarcity that will exist in the future is for us to create ourselves as humans."
Musk ended by inviting more "like-minded Chinese partners" to come and help build this brilliant future he has in his mind. It seems to some that Musk is flirting with China, just as other big tech figures have tried in the past with varying outcomes. Although Musk has been highly critical of the U.S. when things haven't gone his way, he doesn't often air his criticism of China.
With that in mind, and with his recent article for the Communist Party, Beijing-based strategic adviser Kendra Schaefer told Bloomberg News that Musk "is trying to walk the same tightrope" that Mark Zuckerberg and Sundar Pichai have walked before him. She added, "If Musk isn't sitting in front of a congressional committee within a year being grilled on his relationship with China, I'll be flabbergasted."
---
Show your support for our mission by joining our Cube Club and Cube Event Community of experts. Join the community that includes Amazon Web Services and Amazon.com CEO Andy Jassy, Dell Technologies founder and CEO Michael Dell, Intel CEO Pat Gelsinger and many more luminaries and experts.