[ad_1]

Hyundai's presentation talked about how it reduced the number of buttons in the cabin. That will strike fear into the heart of anyone who has been near a recent Volkswagen Group product, but the Ioniq 6 is actually pretty user-friendly.
Of course there's a big touchscreen, in the centre of the dashboard but, as in other Hyundais, it works pretty well and is complemented by a row of shortcut buttons and a separate climate-control panel.
It's just the door panels that have lost their usual window switches. They've gone to the centre console in another unexpected '80s throwback.
Our test car still has plenty of prototype parts made from scratchy plastics that, if the Ioniq 5 is anything to go by, will be much-improved in the production car. At the same time, though, it demonstrates that an appealing design with a bit of colour does almost as much to lift the interior ambience as soft-touch materials. The Ioniq 6 is a bright, airy place to be.
As already mentioned, our drive was a short, mainly urban route, and the suspension settings will still be tweaked for European roads. As expected, though, the Ioniq 6 feels superficially similar to the Ioniq 5, with weighty steering that's more intuitively geared than a Tesla's ultra-fast rack.
And even without rear-wheel steering, this relatively large car (4855mm long and 1880mm wide with a 2950mm wheelbase) has an impressively small turning circle.
The ride has a bit more of an edge to it than the Ioniq 5's, but that might change on the final car.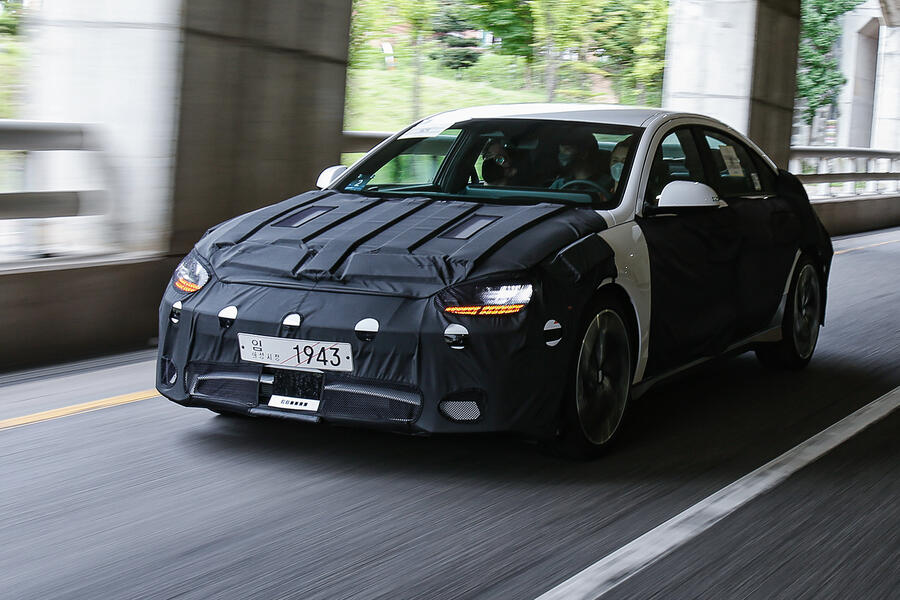 [ad_2]

Source link