[ad_1]

The good news is that reaction has so far been good, from our own four-star road test verdict through to impressive sales figures around the world. In perception terms, at least, Ford is now considered – just about – on the pace when it comes to EVs.
With respect to both, however, after more than 1500 miles at the wheel of this already well-run-in Mach-E (it arrived with 8000 miles on the clock), I already have a strong sense that this is a car that will reveal its characteristics – both good and bad – over a prolonged period.
One that I will highlight straight away, as I believe most drivers will notice similar in a short space of time, however, is the ride quality. I've seen it described by one overenthusiastic commentator as "beautiful", but I simply can't concur. In anything other than its mildest setting, 
it's everything from unsettled to downright uncomfortable. Bumps and thumps nag away at your neck and torso to the point that even my passengers brought it up and I started to wonder if I could live with it.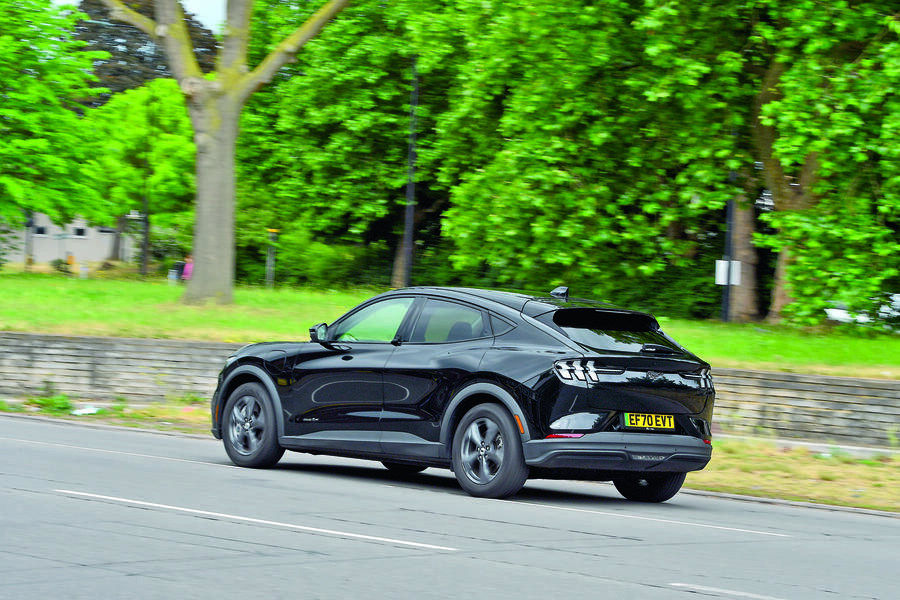 Switching to the so-called Whisper setting has brought respite, however. It's still far from perfect (and that in itself is a sad phrase for me to write, given Ford's reputation for ride and handling superpowers), but it's on the decent side of manageable, if still far, far from beautiful on any road of any type that I've put it down. Maybe that moment of enlightenment will arrive at some point, but I doubt it.
[ad_2]

Source link