The Lancia Lambda was quick, smooth and had a great exhaust note
Lancia's pioneering Lambda, the case for low-pressure tyres and a roof over your head
Lancia has often been highly innovative, and its 1922 Lambda torpedo tourer is among the most forward-thinking cars ever made. 
It had a load-carrying unitary body, not a separate chassis, for much better rigidity; it scored a first with independent front suspension; it was a pioneer of braking all four wheels; and its 48bhp overhead-cam V4 was very potent for its small size of 2120cc. 
We met the Lancia Lambda 99 years ago, saying: "Being a thoroughly unconventional car, it is fitting that it should have a most unusual performance. Acceleration, together with a set of excellent brakes, enables one to average a surprising speed. Over 30mph can be kept up in perfect safety. 
"The engine is very smooth, has a most healthy power of 'revving' on second, and a slight peculiarity of exhaust note due to the V set of cylinders. 
"But it is more than the engine that makes the car fascinating. The steering is exceptional. It would be difficult to improve the driving position, the gear change is easy, and becomingly sensitive. "Best of all, the Lancia holds to the road at any speed. 
"Another marked good feature is the suspension, which enables the Lancia to travel a good 10mph faster than many other fast cars on really bad roads." 
Small upgrades were made in eight increments up to 1931, and even today Lambdas amaze with how modern they feel to drive.
Should you be using low pressure tyres? Bentley thinks so…
"I want to know more about the benefits and the draw backs of low-pressure tyres," wrote our regular columnist Owen John. "A good deal of information is available, but not exactly of the kind that is most valuable; and, so far, I have but gathered a considerable quantity of evidence both for and against. 
"I am looking forward, in the regrettable absence of any official proof, to finding out if low-pressure tyres do slow cars, do eat petrol, do skid on grease, do roll, do improve immensely the running of a car, do splash the mud all over the place, and, in short, whether their pros outweigh their cons."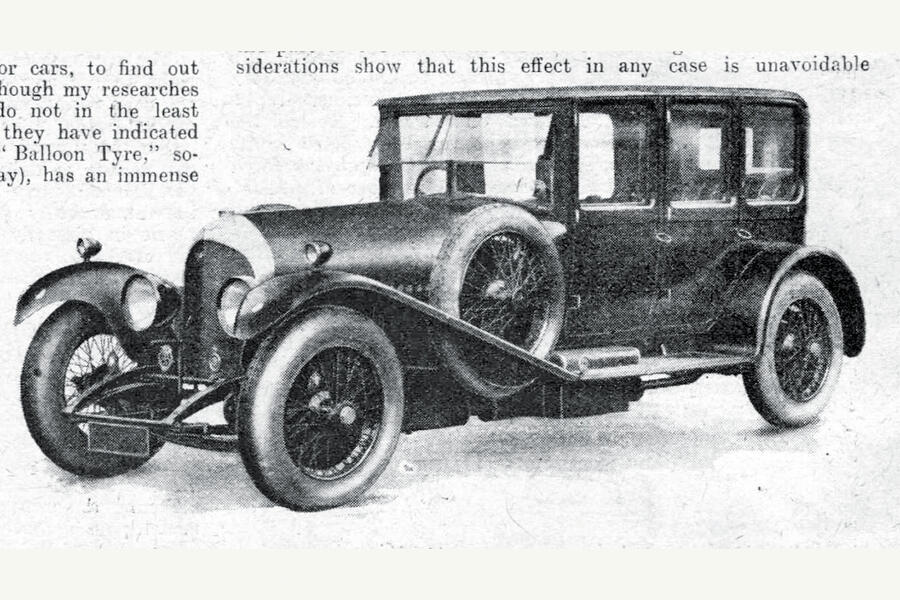 One opinion John certainly would have valued was that of one Walter Owen Bentley, who wrote us a letter detailing his experiences with "balloon tyres". 
The difference between the low-pressure Dunlops fitted to his 3.0- litre Bentley saloon – 22psi front and 18psi rear – and the regular spares is clear to see.
Bentley had found that all audible "evidences of unavoidable geometrical distortion instantly vanished"; that adhesion to the road was "pronouncedly greater"; that there was "no perceptible effect on performance" except to make the ride comfier; and that no nasty 'roll' was induced.
Dodge builds yet another impressive car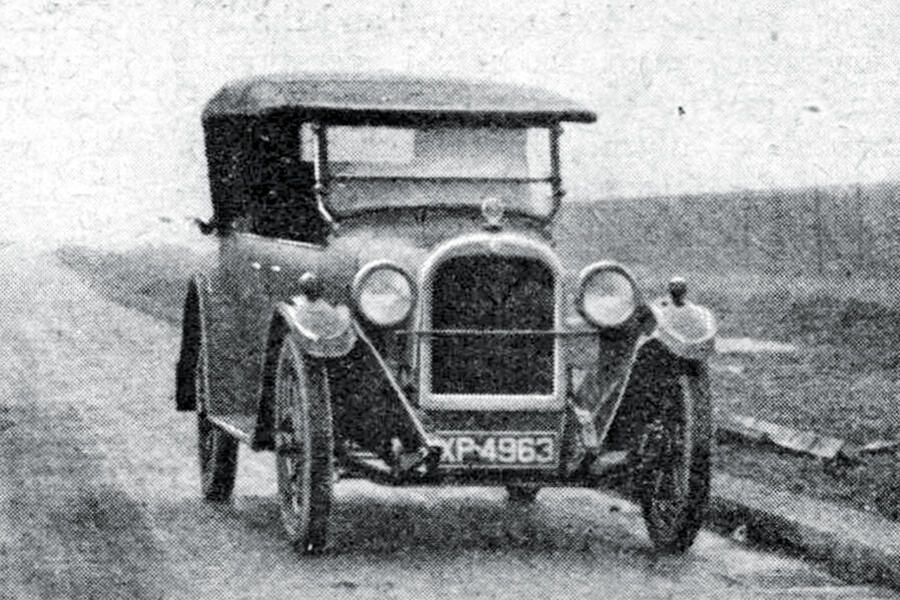 The American company Dodge had built up a solid reputation in Britain since 1917, selling competent, reliable and affordable little cars. In summer 1923 it made a radical design change, effecting a lower and more modern look, plus a few mechanical updates. We found the latest tourer to be an "attractive proposition" for the low price of £355 (£17,115 in our money). 
We found the four-pot lively, smooth and flexible, and when stretched it took us to a fast 61mph. The steering was light and responsive, while the suspension dealt well with potholes and the cabin was reasonably comfy. Maintenance seemed easy as well.
The case for roofed cars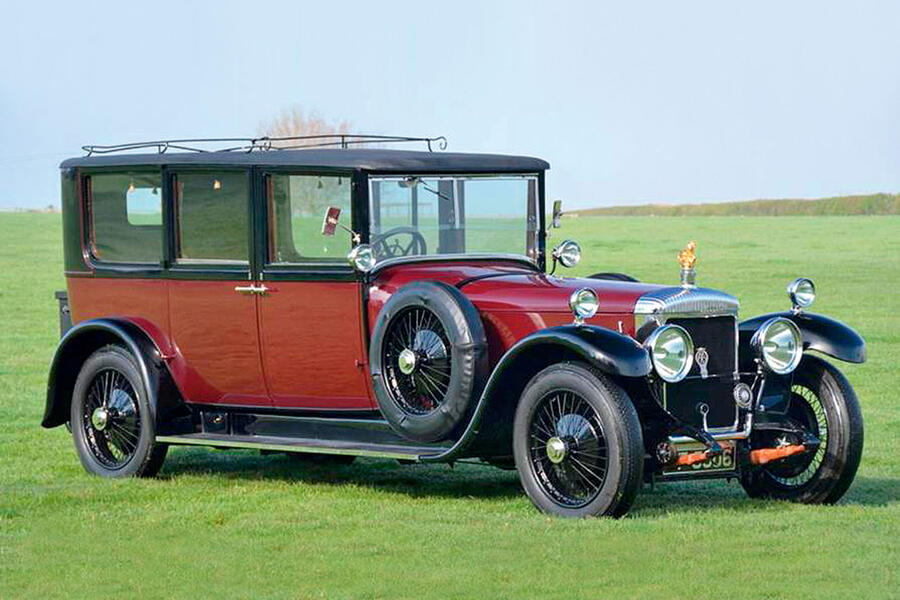 Remarkably, it took 25 years from the invention of the car for one to be offered with a fully enclosed interior, that being the Cadillac Model Thirty of 1910. Demand for cars that didn't force drivers to brave the elements soon became popular not just in the US but also here and continental Europe. 
This was a trend we noted in 1924 as progress being was made in overcoming the not insignificant challenges of ventilation, rattle and rigidity. We also predicted that a corollary of this would be improved design of open and convertible cars.
[ad_2]

Source link