"People buy the car because they like the styling. Usually when you come to a brand, you come for the styling and maybe for the size, but you can see many compromises.
"If we stay to the current categorisation of vehicles, we won't be future-proof, for sure. For example, what is a cross SUV? There could be many answers, so the real question is what does the customer want in terms of USPs and features? Then we can imagine something."
Hansen added that approach reflects the firm's heritage as "a brand that challenges the norm", adding: "When you challenge the norm, sometimes you do success and sometimes you do failure."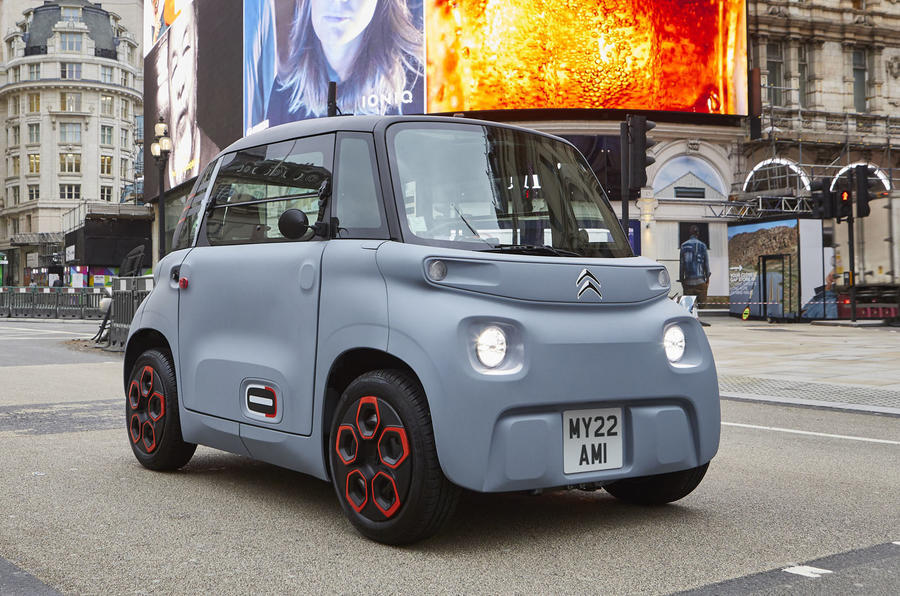 Despite the risk of failure, Hansen said that approach is key to Citroën standing out against its rivals. She said: "We did the Ami, and nobody else would have bet on the Ami. And it has proven to be a great success.
"If you look at the Stellantis portfolio, you sometimes need a relative that is a little crazy and can think of different things. Look at the CV 20 concept car [an electric skateboard platform concept]: who else but Citroën could have asked that question? We have something to say: we proposed a solution, and we love to do so, because that's creativity, and creativity is in Citroën's DNA."