[ad_1]

On the move, the car's engine contributes fairly well to its relaxing vibe, but the ride associated with those 22in wheels definitely does not. Genesis' four-cylinder petrol develops enough accessible torque to move the GV80's mass easily in typical day-to-day traffic; and it combines well with Hyundai's own eight-speed automatic gearbox so that, while it's no great pleasure to rev or to listen to when working hard, you're only exposed to any four-cylinder thrash when you need to be.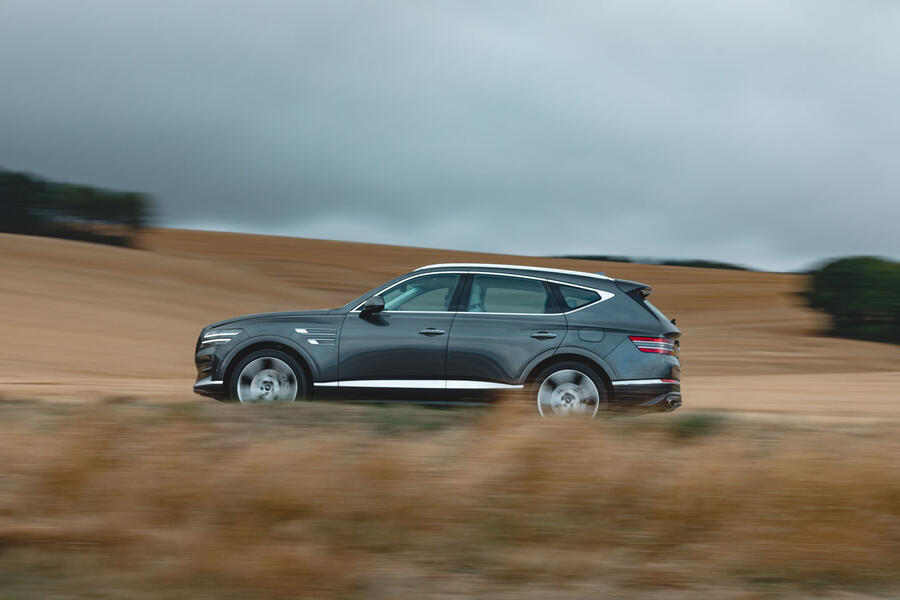 Outright accelerative urge is a little bit lacking, but in a big car like this you seldom feel like hurrying. You can, at least, get up to motorway speeds briskly enough without feeling like the car's straining against its own kerbweight. Real-world fuel economy is perhaps the greater disappointment: drive gently while touring and you might just about see 28mpg, but 24- is probably the more typical daily average.
Whether you drive it gently or otherwise, however, this car's ride on those 22in wheels can vary from quiet and settled to become suddenly quite jarring when you hit broken asphalt. Genesis makes some big claims about this car's refinement; and it's certainly supple and agreeable when the surface suits it. But the company really must do a better job of the GV80's secondary ride isolation in order to justify those claims. 
As it is, only those content to buy at the cheaper end of the showroom range stand to get the truly relaxing car they've been promised. If you're buying a GV80, then, be brave enough to stick with diesel power and lower-level trim, accepting whatever equipment compromises come along with the decision.
[ad_2]

Source link