[ad_1]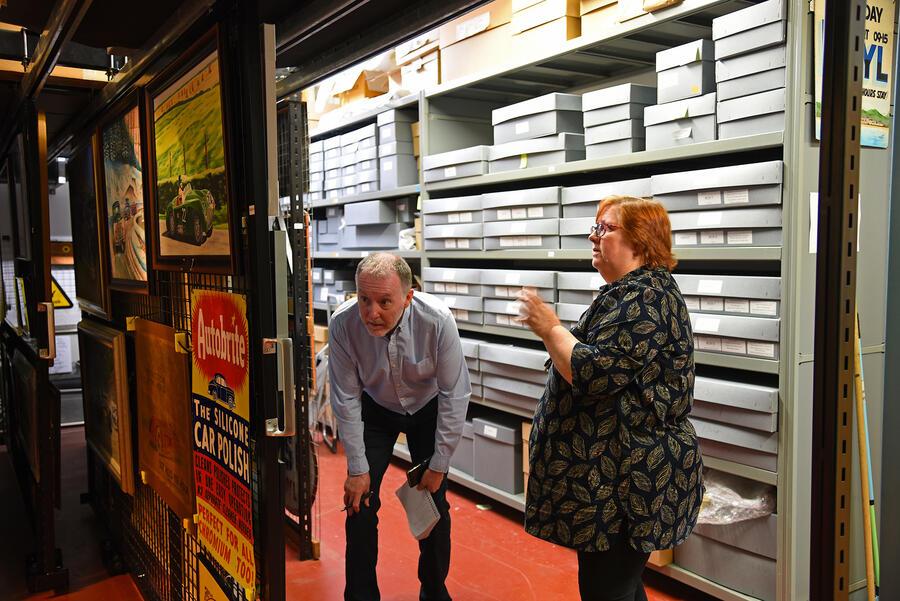 While celebrating the past, the museum team is focused on securing the future by revealing more of the treasures in the Collections Centre.
"It's vital the public see more of what we have," says Jon Murden, CEO of the National Motor Museum Trust, whose personal collection of classic cars includes a 1957 Hillman Minx, a 1977 MG Midget and a 1978 Austin Allegro. "Our plan is to improve the Collections Centre's physical structure to make better use of its spaces, to improve public engagement and thereby attract the funding we need for the future."
On the day that I visit, Beaulieu is looking its best, with the sun beating down on the well-tended lawns, the vintage bus doing a good trade and a steady stream of visitors heading for the museum. So it's a surprise to be ushered into the Collections Centre and, apart from my hosts, find myself alone. It being an appointment-only place explains that but, as I'm about to discover, those visitors eagerly beating a path are missing another treat.
With collections director Andrea Bishop leading the way, the first stop on my tour is the Objects Store. It's home to at least 50,000 motoring items of every conceivable type, including road signs, travel trunks, scarves, 800 costumes (including petrol attendant and chauffeur uniforms), engines, pedal cars, petrol cans… Amazingly, in one corner and still in their original wooden crates are the tyres from Bluebird, which broke the land speed record in 1964.
[ad_2]

Source link