[ad_1]

If you have nervously glanced at the specification panel on the right where it says 'e-CVT' and are therefore thinking there's about to come an almighty 'but', don't fret. Actually, there is no gearbox: the engine only clutches onto the wheels at high speeds, and even then only at one fixed ratio – and therefore there'sno awful CVT drone to get used to. More on that in a later update.
There are three trims available: Elegance, Sport and Advance. Prices start at £29,595 (when was the last time we had a figure under £30,000 for a car this size?), rising to £30,595 and then £32,995 for our model. One advantage of a world short of semiconductors is that options on cars are gloriously simplified. 
Gone are the days when there were thousands of options on even ordinary motors. Here, save for a bit of additional plastic on bumpers and a different interior illumination, you simply choose your trim level, pick a paint colour and that's it.
For the record, the punchy Premium Crystal Blue metallic paint you see here is £825. I like it; from certain angles, there's almost a little bit of Subaru BRZ about it.
At this early stage of our time together, I feel that I would go for Advance even if it were my own money, despite the extra cost. The top trim gets the larger, 10.2in touchscreen (the lower two have a 9.0in one) for displaying Apple CarPlay or Android Auto, plus it comes with adaptive headlights and a heated steering wheel (it will be interesting to see how useful those two are as the nights draw in).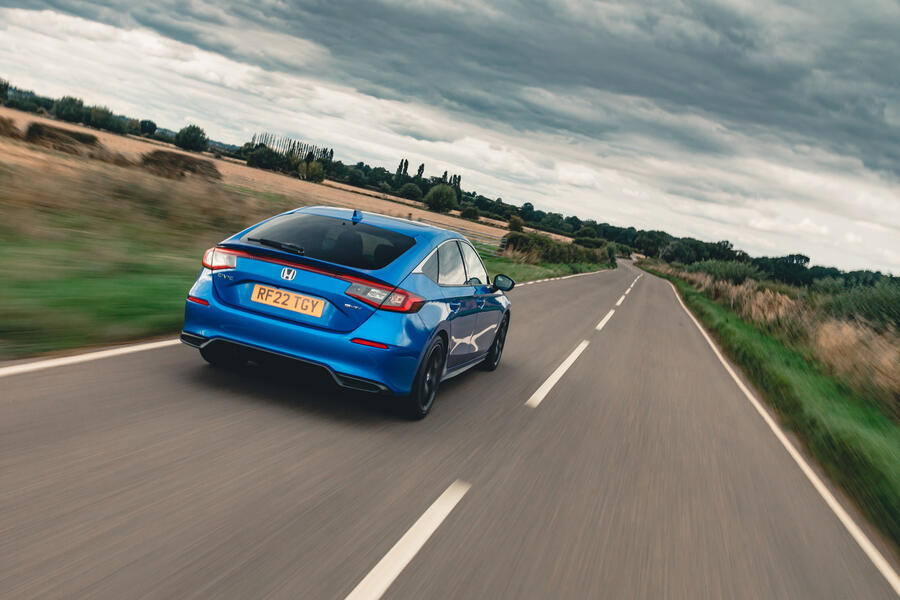 [ad_2]

Source link