[ad_1]

While the application of the e:HEV system is exactly the same as in the Jazz and HR-V, the Civic uses a new 2.0-litre direct-injection turbo petrol engine (which we might hope to find in the imminent new Civic Type R) in conjunction with two electric motors, one acting as a generator and one giving propulsion, delivering 181bhp and 232lb ft of torque combined.
Honda persists with its CVT, which has rarely been received with welcome arms in the past. Good news, then: its engineers have worked their magic and the step change is remarkable. Whereas previous Civics (and Honda's other current models) don't readily give the torque needed for you to accelerate smoothly, that issue is more or less eradicated here.
How? Two reasons: the new engine makes more torque to cover a higher range and speed of acceleration; and there's a larger amount of electric boost, Honda having discovered it can use a bigger range of the battery capacity to garner said power.
The sprint to 62mph takes a more than respectable 7.9sec, matching the Toyota Corolla 2.0 VVT-i Hybrid.
Plus, now that the CVT is so much silkier, putting your foot down to reach motorway speeds is pleasingly effortless, whereas before it may have been a noisy, slightly delayed event.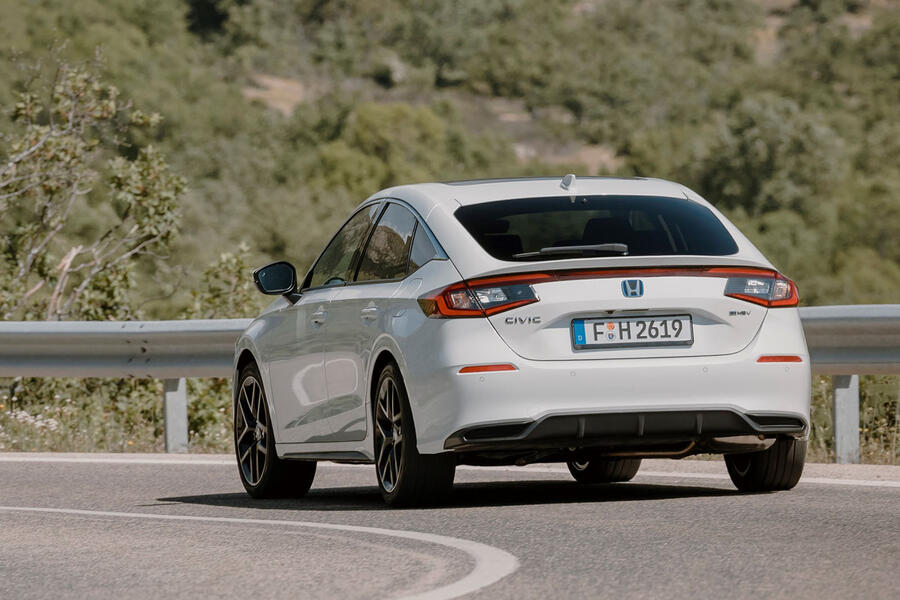 [ad_2]

Source link