Porsche part-owns the Ionity rapid charging network
Premium EVs may be able to drive and charge quickly, but they can't beat the queues for chargepoints – or can they?
How premium can your electric car really be when you leave your vegan-leather interior to charge, only to commiserate with a nearby Renault Zoe driver at your combined failure to connect to the mystery-branded charger in front of you?
Tesla may have decided to open up 16 of its stations on its UK network and more beyond to EVs from other brands, but life behind the velvet rope of its 3971-strong network is still pretty sweet, starting with the ease at which your car connects to the charger.
The prevailing feeling among rivals was that by the time they had got their boots on, EV-wise, the charging network would be comprehensive enough that they wouldn't have to respond in the same way as Tesla, which started its selling EVs in a barren landscape.
But as range anxiety turns to charging anxiety, the premium brands are starting to realise they might have to do more to ease the experience for owners when charging away from their home or business.
For example, Porsche revealed in its capital markets day presentation in June that it plans to build up to 100 of its own charging stations in Europe, to mirror the "100-plus" that it already has in China.
Porsche wants to provide "comfortable and sporty travel" in the future as it expands its EV range beyond the Taycan to an electric Macan SUV and an unnamed large electric SUV, Porsche CEO and incoming Volkswagen Group head Oliver Blume announced in the presentation. "This means in particular fast and convenient charging," he said.
Porsche talks about "fast travelling" in the EV era, enabled by powerful motors and 800V electrical technology, rising past past 900V in the future.
You drive fast and you charge fast – but not if you're stuck in a queue behind a load of Hyundai Kona Electrics.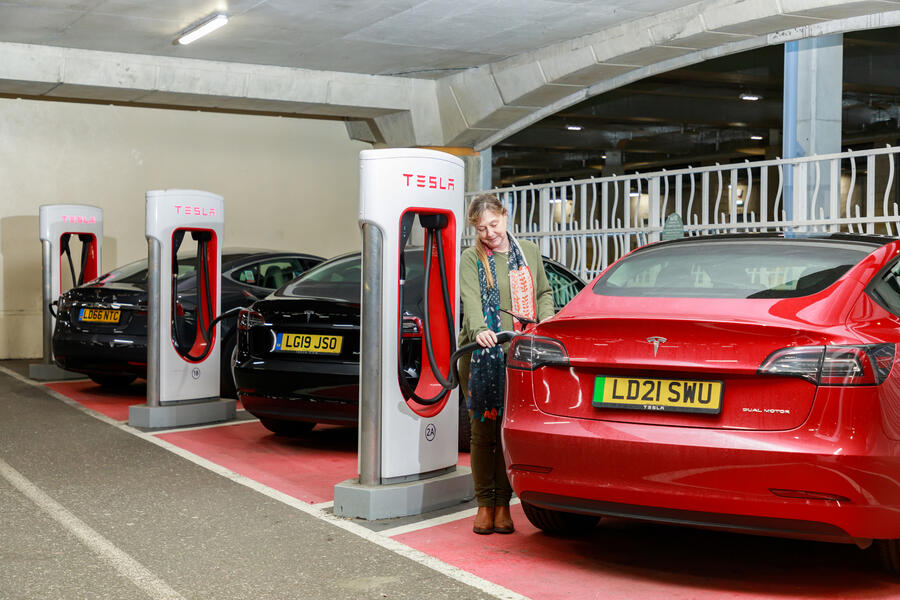 Of course, 100 isn't much compared with Tesla's network, but the Porsche capital markets presentation pictured the 100 at the top of a pyramid, underneath which sat the rapid Ionity network, partially owned by Porsche, that plans 1000-plus stations by 2025. Below that were other linked networks, including that of Shell, and underpinning the lot was the great morass labelled "public charging".
Porsche's strategy for its own network is to leave them open to other brands but also bookable for its owners and others in the Volkswagen Group premium family, including Audi and Bentley.
"It's not like Tesla; it's not exclusive. But to use it, you have to book it on the app," said Bentley CEO Adrian Hallmark.
If it's similar to Porsche's China network, the fastest will branded Turbocharger and deliver 350kW of juice. And they won't need many.
"If you've got an EV, you've probably got a charger at home and at your place at work. The big problem is transient charging. On a thrash, you're going to have to charge it once or twice," Hallmark said.
The premium angle won't just be the knowledge that there's a rapid charger waiting for you, but that the electricity flowing out has been renewably generated.
"For me, if you don't buy green energy to charge your car, you might as well buy a 12-cylinder," Hallmark said. "You've got to contract renewable energy."
Audi meanwhile is rolling out its charging hubs, which add a lounge and loos to the brand-specific charge points. For now there's one in Nuremberg, Germany, and another planned for Zürich, Switzerland. Two more will follow this year, three in 2023 and a further eight in 2024. The 320kW fast chargers are fed by a bank of recycled EV batteries, which in turn is charged by a regular mains feed.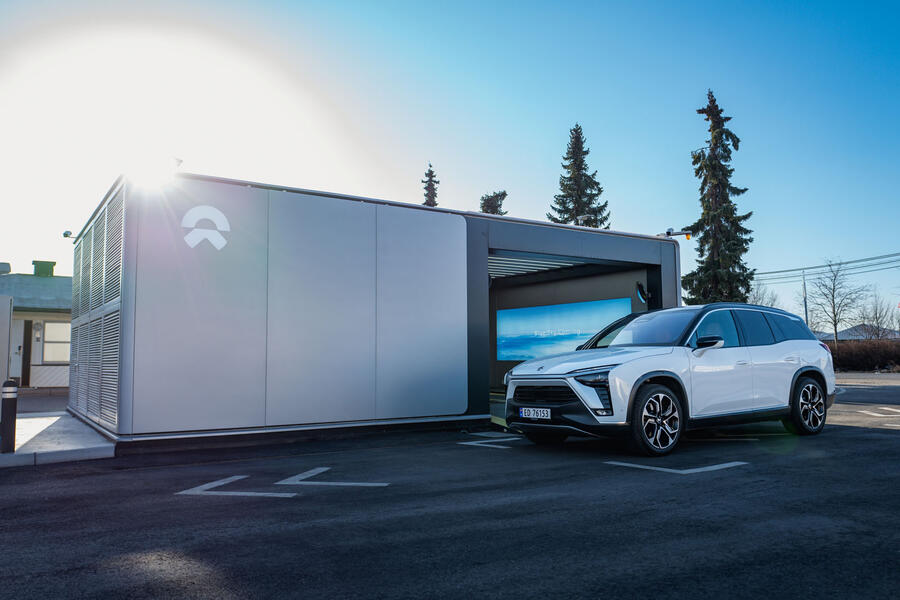 Otherwise, car makers are trying to create the illusion of a dedicated charge network with the help of an app, a charging membership (usually free for new owners up to a certain point) and tie-ins with some of the bigger chargepoint providers.
BMW Charging touts its ability to provide charging at a network with more than 300,000 chargers across Europe and adds an Ionity Plus package that's free for iX, i4 and iX3 owners for a year, cutting the fees for the Ionity network (which BMW also partially owns).
Ionity's high walk-up charge of 69p per kWh creates its own velvet rope in that it becomes one to avoid except in emergencies, while those in membership schemes such as BMW's and Volkswagen's We Charge Plus pay a lot less – in Volkswagen's case, 28p per kWh.
New EV companies are choosing where to launch Europe partly due to the health of the local charging network. For example, Chinese Tesla follower Xpeng has its own dedicated network in China but decided against it here, instead launching in countries like the Netherlands, which is a "charging paradise" according to Piotr Chmielewski, Xpeng's regional head of charging.
"We thought about setting up superchargers, but it wasn't really cost effective. We would rather spend more on products," said Isaac Yeo, managing director of Xpeng in the Netherlands.
Bucking the trend altogether is Nio, another Chinese Tesla rival, which has gone big on its network of battery-swap stations. This is arguably the most premium of any charging experience in that it takes little more than five minutes and you don't leave your car during.
Nio had 1047 swap stations in China as of the end of July, and more than 10 million battery swaps completed, the company said. It has built its first station in Norway and plans a network across Europe, including in its next launch country of Germany.
There are other ways to ringfence chargers just for your drivers. For example, charger-locator Zap-Map lists a network of chargers at Hyundai, Renault and Nissan dealers through the UK. Porsche already has a network of what it calls destination chargers, which are essentially home chargers up to 22kW but in locations where Porsche owners might spend a night, such as the upmarket Brocket Hall in Hertfordshire, the former home of Charlie Brocket of Ferrari-burying fame. Tesla also boasts "35,000-plus" destination chargers across Europe.
In deciding to set up its own charger network, Tesla realised it needed to provide a service that didn't exist. Now chargers do exist and in increasing numbers, but car makers aren't yet able to just let owners fend for themselves, especially at the premium. They need to reduce the still considerable friction for public charging. For those that successfully manage that, the rewards will be substantial.