Advanced Manufacturing Research Centre has six project spaces in operation
Suppliers, developers and manufacturers in the region are at the forefront of automotive transformation
As an allegory for the automotive industry in the north of England, Carr Reinforcements is perfect. Based in an historic cotton mill on the edge of Burnley, it won a tender in 1962 from the Royal Aerospace Establishment to prove carbonfibre threads could be woven into sheets, thereby launching a new cutting-edge composite industry for which Formula 1, the aerospace industry and many others owe a debt of gratitude.
Today, Carr Reinforcements is working on new formulations of carbon weave based on basalt, an igneous rock that can withstand extreme high temperatures up to 1500deg C, properties that Mercedes-Benz is testing for lightweight and fireproof commercial vehicle battery casings.
This drive to discover breakthrough technology and develop new manufacturing techniques is very much alive and well in the north-west of England, a region not automatically associated with cars and car making.
In fact, it is easy to overlook north-west England's importance to UK automotive, even though it employs 21,500 people and generates £1.9 billion gross value-added to the UK economy each year, as the customary narrative focuses on the West Midlands and north-east.
Yet car production in the north-west in 2019 was around 199,000 units from the three main plants – Jaguar Land Rover Halewood, Stellantis Ellesmere Port and Bentley Crewe. That's about 60,000 units behind the West Midlands, but given the general impression of Birmingham as the cauldron of British car making, the north-west is broadly comparable. Draw a single boundary south of Cheshire, and include the north-east in the equation and the north versus south balance falls decisively in the north's favour.
There's an interesting trend too, according to SMMT figures, which show that since 2011, the north-west has received more investment in electric vehicle technology than the West Midlands (£2.8bn versus £2.1bn).
Projects contributing to this swing include Stellantis repositioning Ellesmere Port to battery-electric vans, Crewe lining up an electric, next generation of luxury cars and Ford's gearbox plant on Merseyside receiving £250 million for electric motor drives, while Land Rover's Halewood plant will be configured for EV production in 2024.
Opportunities like this are revving up organisations like the Northern Automotive Alliance (NAA), run by ex-Bentley engineer Paul Jones, working behind the scenes on behalf of technology companies and smaller suppliers to take advantage of this new inflow of funds.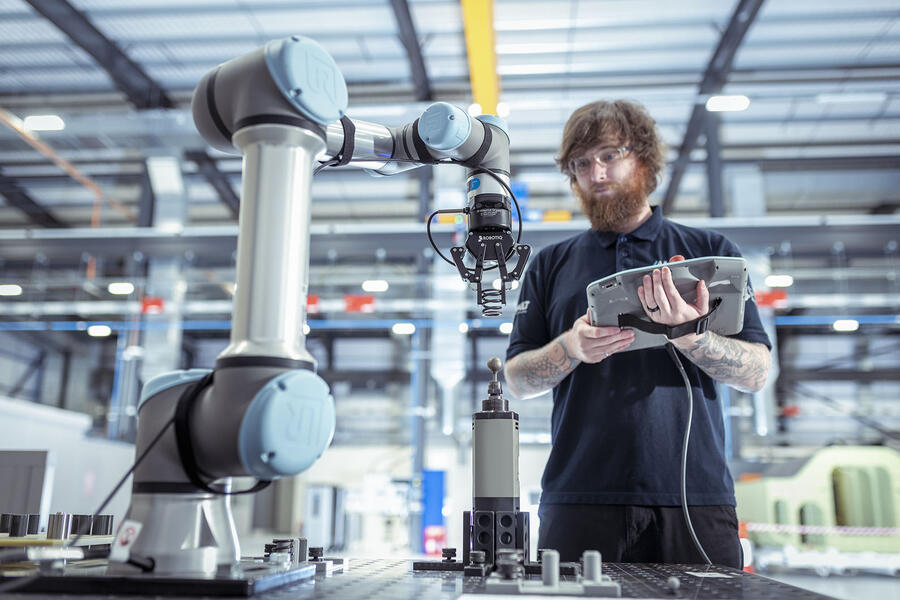 Formed in 2004 as an offshoot of regional government funding, the NAA went independent in 2010. Now counting 90 companies as members, it coordinates with Westminster's business and industry departments, universities, local authorities and the SMMT.
"The conditions are now here for us to build the auto industry in the north-west. It's a matter of orchestrating everything together to move auto forward," said Paul Jones, chief executive of the NAA.
As well as technology breakthroughs, Jones lists four main drivers building the supply chain in the north-west: post-Brexit trade friction, supply chain security brought into focus by Covid, reduction in carbon footprint and the switch to electrification. "Put all these together and there's a compelling case for sourcing more locally," he said.
Move away from the glamour of the OEMs and their sprawling production facilities, and the north-west is already home to a fascinating network of specialist engineering companies, especially at the cutting edge of electrification, materials and advanced manufacturing. None of them is a household name.
One company operating at the cutting edge of the switch to battery-electric is Emerson & Renwick (E+R) of Accrington, which makes the machines that make the machine – in this case, battery anodes, cathodes and separators.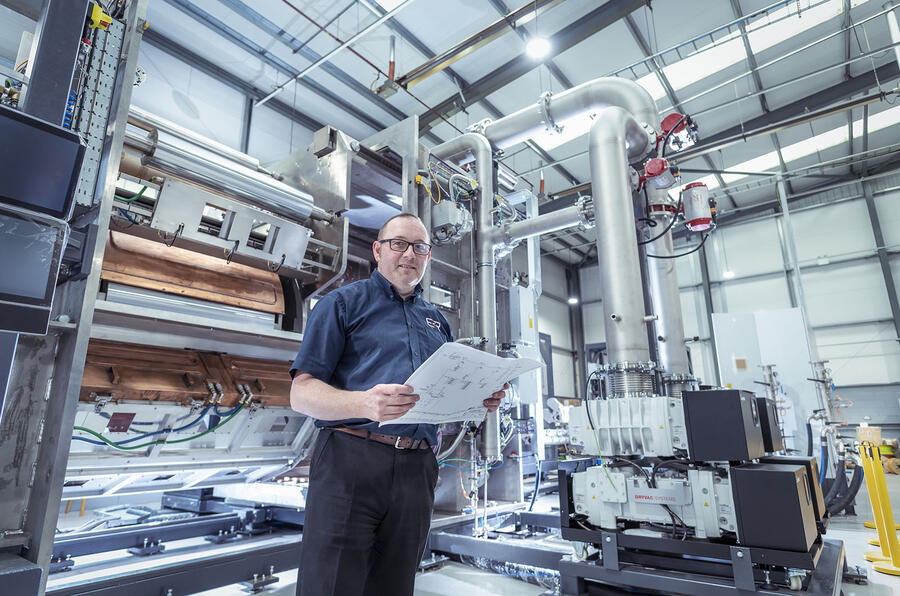 Its specialist products include coating and laminating machines, calendering and vacuum processing, all essential for rolling and coating battery anodes and cathodes to accuracies of 100nm (1000 times thinner than a human hair) and each machine costing in the region of £4m.
Headquartered in Accrington, E+R is moving into a new R&D site in Burnley, from where manufacturing developments can be fed to customers like the UK's Battery Industrialisation Centre and BritishVolt.
The breadth of E+R's manufacturing expertise, gleaned over 100 years in business, is astonishing, including making cooling cores for car radiators and machines for solar panels, and being a world leader in hot-embossing of high-quality wallpapers.
Given the urgency for the UK motor industry to secure a local source of battery cells – the forecasted need for that has recently been raised to 98GW by 2030 – north-west-based E+R is on the front row of the grid. "We are seeing demand really growing, especially for the battery and solar cell manufacturing equipment," said Nick Butcher, equipment development director.
In the modern-day equivalent of selling coal to Newcastle, E+R has even supplied battery-making machines to China.
Yet next-generation batteries are already in E+R's sights as it plays a key role developing production-grade solid-state batteries, in a consortium with the Faraday Institution and others.
There is also a project funded by the government's Innovate programme for high-rate lithium deposition battery anodes to replace graphite and silicon: absolute cutting-edge technology that would put Britain at the forefront of battery cell technology.
Moving on from manufacturing machinery, one of the big opportunities for automotive is to work with the north-west aerospace industry, said to be the fourth-biggest aviation cluster in the world, and home to the new £20m Advanced Manufacturing Research Centre North West on the Salmesbury Aerospace Enterprise zone.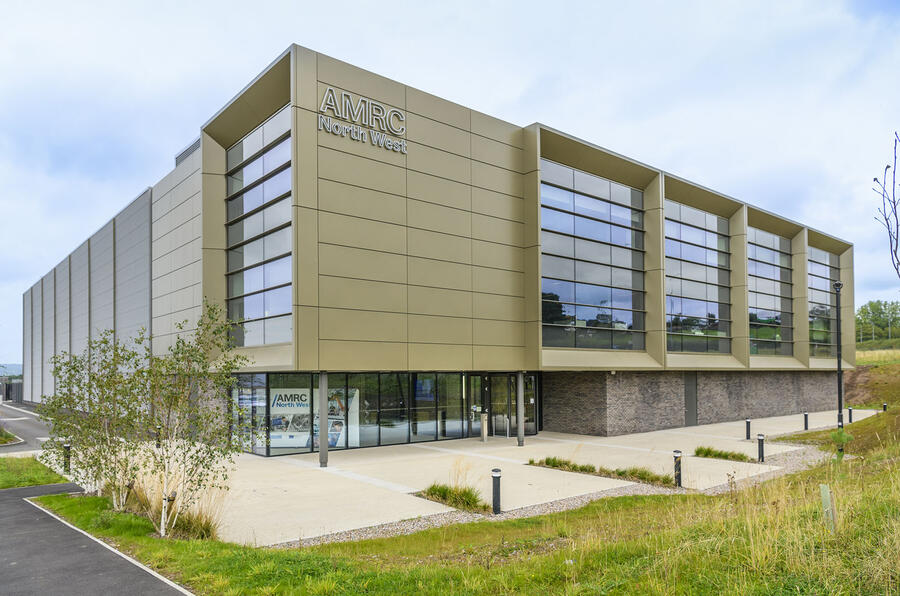 In a large open workspace, the AMRC has at least six major project areas operational, including the 5G Factory of the Future, set up around a car assembly line station for seat fitting as an experimental operation.
Using real-time data and computer modelling to find the most efficient assembly methods, 5G is essential to give real-time feedback to manage and monitor the process.
Major automotive OEMs are working with 5G like this, but there's an extra edge to the accuracy of the work at the AMRC because it is also being developed for efficiencies in high-tolerance, high-cost, safety-critical aerospace manufacture.
Other projects include a collaborative robot arm to help a local manufacturer of engine valve springs position them for machining. "The clever bit is the camera, which can identify the valves even when they are lying in random patterns and position them correctly for machining," said PhD researcher James Valentine.
A third area of research is developing electric laser welding for component fabrication of parts that would cost too much by conventional machining methods. "We're reducing the amount of machining by 90% and saving expensive material. But it's about the academic research, building up knowledge of the material properties, the temperatures, the energy use to develop a new manufacturing method," said the AMRC.
Another exciting project called Fast Step 3, and involving Bentley, is working on a new technique to recycle waste swarf from titanium machining to create a new supply line of the expensive material.
Autocar has previously reported on Lancaster-based OakTec and its founder Paul Andrews, notably his tweaked and rally-winning Honda Insight, but more recently his spin-off company Cage Technologies is making a real difference to air quality in London and the developing world, with clean-burn portable industrial generators that produce a fraction of the emissions of diesel units.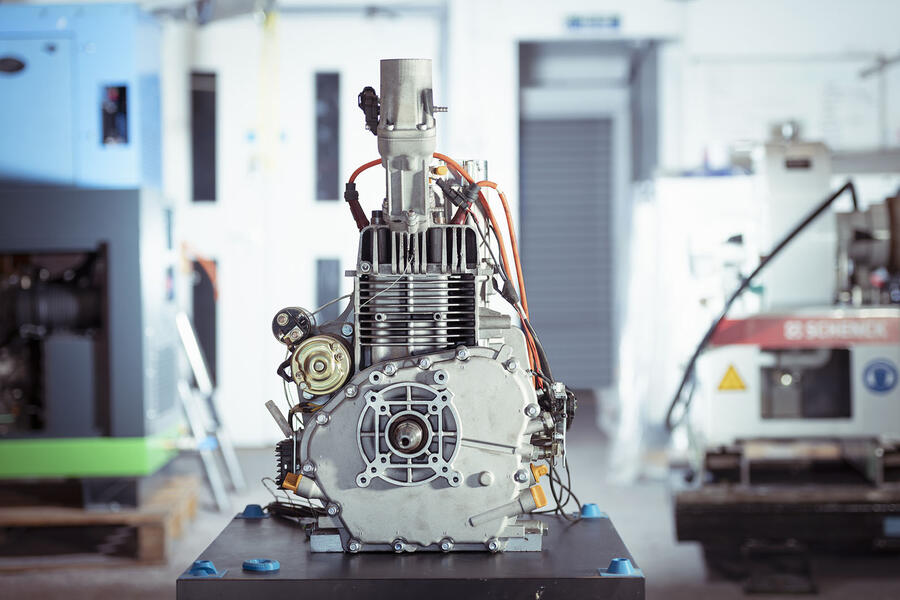 The secret to these generators is OakTec's clever, single-valve engine that can burn low-carbon gases such as hydrogen, LPG and biogas with 95% fewer particles, CO and NOx than a diesel, verified by Imperial College.
Proven to work charging up a small electric car, like a Renault Twizy, Cage's generator can provide clean motive power for agricultural machinery and farm vehicles using biogas created from farm waste.
The engine has been developed by a team of engineers, including John Ravenscroft (better known as TVR's development engineer in the Peter Wheeler years), Jeremy Dale and Simon Hindle, and features a high compression ratio for maximum Otto-cycle efficiency, yet a cool combustion to reduce formation of oxides of nitrogen.
Autocar will come back another day to tell the full story of this clever engine, but in the context of the automotive industry in the north-west, it is an example of the ingenuity, skill and determination deployed in striving to maximise opportunities in the automotive industry and one day maybe challenge the West Midlands as the UK's largest car-making region.
Weaving carbonfibre
There's a reassuring clickety-clack backing track to the factory floor at Carr Reinforcements (CR) as half a dozen weaving machines work ceaselessly to create the basic component of lightweight carbonfibre.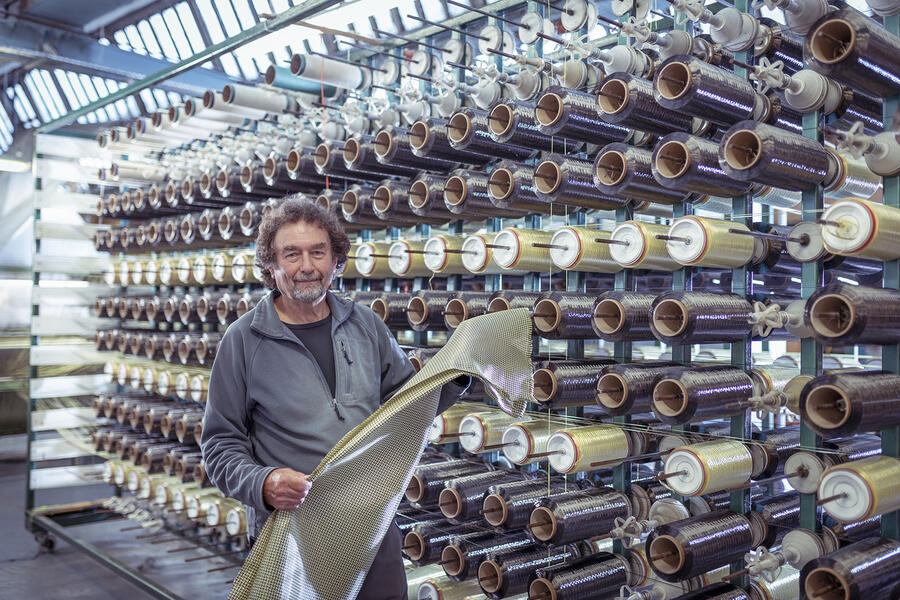 Burnley's best-kept secret was the first in the world to make the mat that, encased in a hardened resin, is the material that has underpinned every F1 race car since the 1980s and is now a favourite material for everything from boy-racer spoilers to home audio speaker casings.
Each year, CR turns out around 150,000sq m of material, says company director Eric Taylor, making it a key global player.
CR can make around 200 different patterns of weave and supply a wide range of colours. The biggest seller is the 'two-by-two twill', valued because the even, geometric pattern of the threads combines attractive looks with strong structural properties.
Setting up the machines is a labour of love, since the more complex patterns are fed by up to 700 reels of carbonfibre thread and take three days to set up.
The automotive industry makes up 15% of CR's business (its biggest customer) followed by the marine sector.
Notable projects include the carbon interior of the Ferrari F50, while Lotus and Jaguar Land Rover are significant customers today.
[ad_2]

Source link