[ad_1]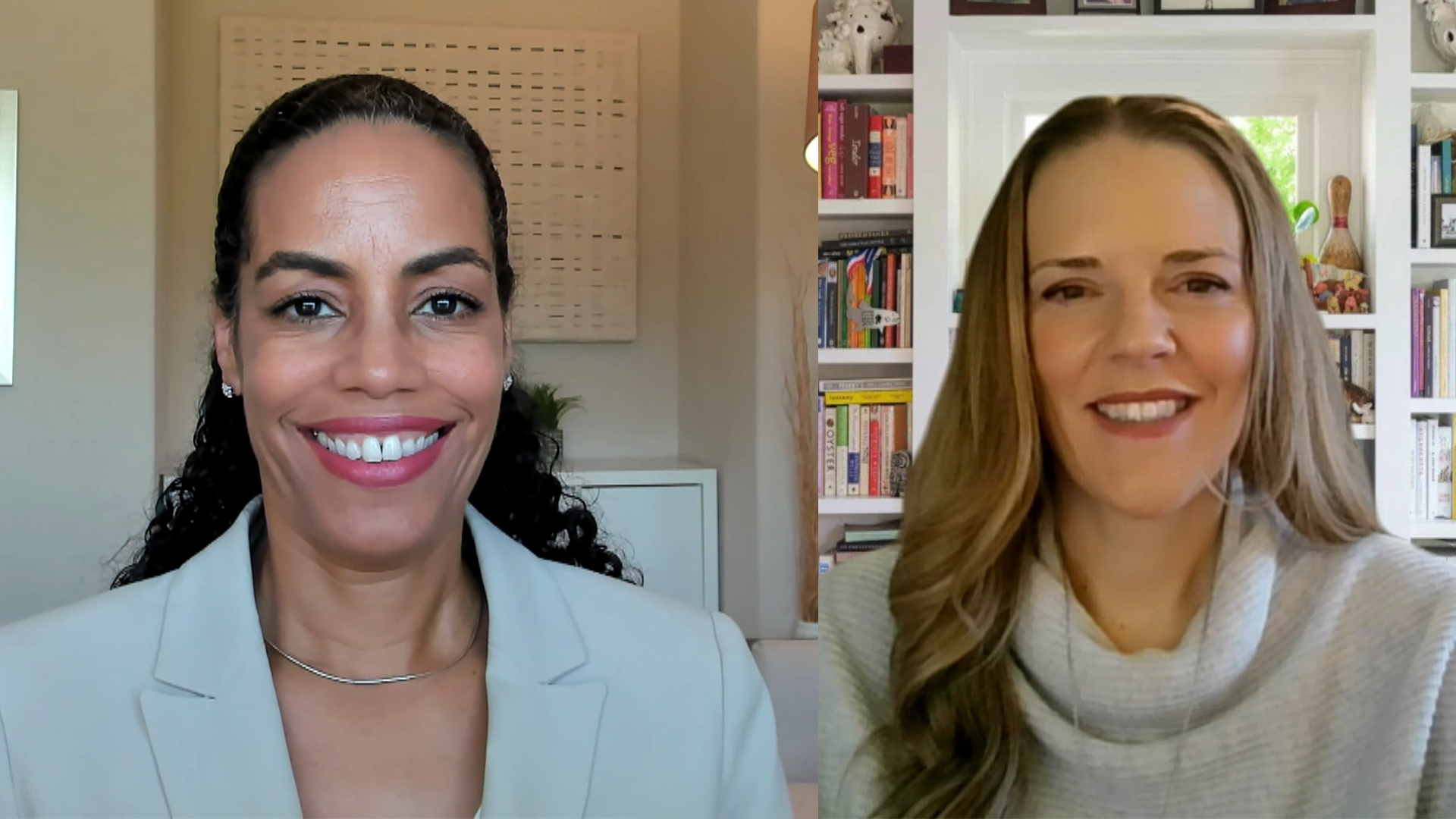 On the same day that Intel Corp. unveiled its 4th Gen Xeon scalable processors, Hewlett Packard Enterprise Co. also introduced an expansion of its HPE ProLiant Gen11 next-generation portfolio powered by the Xeon chip platform.
The timing of Tuesday's announcements underscored interest among major server and processor suppliers in meeting the workload-driven needs of enterprise hybrid computing.
"It's about one thing: engineering compute for a customer's hybrid world," said Krista Satterthwaite (pictured, left), senior vice president and general manager of mainstream compute at HPE. "It doesn't matter where the bottleneck is, whether its CPU, memory or IO, we have advancements across the board that are going to make a difference in what customers get out of their workloads."
Satterthwaite spoke with theCUBE industry analyst John Furrier during the first episode of theCUBE's series: "Compute Engineered for Your Hybrid World." She was joined by Lisa Spelman (pictured, right), corporate vice president and general manager of Xeon products at Intel, and they discussed the latest ProLiant enhancements and how Intel's processor targets a growing need for hybrid compute. (* Disclosure below.)
Optimizing server performance
Tuesday's announcements from HPE focused on delivering an intuitive cloud operating experience, trusted security by design, and optimized server performance. Satterthwaite noted that the environment surrounding this week's ProLiant enhancements represented a significant difference from HPE's previous Gen10 release.
"The applications that we see and what people are trying to do with their servers is light years different than the last big announcement we had for our ProLiant Gen10 servers," Satterthwaite said. "People are trying to do more than ever before, and they are trying to do that at the edge as well as the data center."
HPE announced the ProLiant DL320 Gen11 as a 1U, single-CPU server for diverse rack environments and workloads involving virtual desktop, video streaming and analytics. The company also unveiled the ProLiant DL360 Gen11, suited for IT infrastructure and hyperconverged workloads.
"That's our density optimized server for enterprise and it is getting an upgrade across the board as well," Satterthwaite said. "There are big improvements in terms of performance and expansion."
The HPE ProLiant DL380 Gen11 was also announced as a dual-socket, 2U form factor server with scalability for storage and accelerators. A business-optimized tower server, the HPE ProLiant ML350 Gen11, was included in Tuesday's news. The company noted that the tower server was built for business at the edge, such as meeting compute needs in a branch office or remote factory.
Both HPE and Intel have recognized the increasing importance of building technology that can support edge use cases for customers, with enhancements for the Intel Xeon processor designed to meet the needs of hybrid environments.
"For the edge, we have seen an explosion of use cases coming from all industries," Spelman said. "The network edge has been a big focus for us, not only in adding features and acceleration, but investing deeply in the software environment. Xeon can span workloads and environments all the way from the edge back to the core data center within the same software environment."
Explosion of use cases
Hardware providers are experiencing a cycle in which customers are purchasing servers in anticipation of future computing needs. This "headroom" scenario is being driven by the growth of data-intensive video applications, rapidly scaling use cases, and business uncertainty brought on by economic and pandemic-related forces.
"If there is anything we've earned in the last few years, it's that you can plan for today and you can even plan for tomorrow, but your tomorrow is going to look a lot different than what you thought," Spelman said. "More critical applications can be ported to Xeon and HPE industry standard servers versus requiring expensive proprietary systems that were quite frankly not designed for this explosion of use cases that we are seeing."
The latest announcements from HPE and Intel also address the rise of artificial intelligence workloads and enterprise need for robust CPU performance.
"In addition to adding core count, improving the platform, updating the memory and the IO, we've invested deeply in delivering the industry's CPU with the most built-in accelerators," Spelman said. "In AI with built-in AMX acceleration plus the framework optimizations, customers can see a 10x performance improvement gen over gen on both training and inference."
When HPE unveiled previous enhancements for its ProLiant Gen11 portfolio in November, the company noted that compute formed the foundation of any hybrid strategy. HPE's partnership with Intel this week is an indication that it intends to continue building on that foundation to meet the demanding needs of hybrid environments.
"The demands are there," Satterthwaite said. "We're laser focused on making sure that customers get the most out of their workloads, the most out of their infrastructure."
Here's the two-part video interview, part of SiliconANGLE's and theCUBE's coverage of "Compute Engineered for Your Hybrid World":
(* Disclosure: Hewlett Packard Enterprise Co. and Intel Corp. sponsored this segment of theCUBE. Neither HPE and Intel nor other sponsors have editorial control over content on theCUBE or SiliconANGLE.)
Photo: SiliconANGLE
---
Show your support for our mission by joining our Cube Club and Cube Event Community of experts. Join the community that includes Amazon Web Services and Amazon.com CEO Andy Jassy, Dell Technologies founder and CEO Michael Dell, Intel CEO Pat Gelsinger and many more luminaries and experts.
[ad_2]

Source link