The new Lyriq SUV is Cadillac's first EV – and also introduces a new design language aimed at restoring the brand to its full premium-class glory. Due out in the US next year as a rival to the Audi Q8 E-tron and the BMW iX, it seems well designed to fit firmly in that market.
The exterior maintains some familiar Cadillac design cues but also has a freshness missing from the brand's recent indifferent saloons, while the interior has a plush feel, headlined by an enveloping 33in curved digital screen.
Our brief outing in a Lyriq at GM's Warren Proving Ground revealed that while not the most dynamic of cars, it's smooth and comfortable to drive. The 335bhp rear-wheel-drive powertrain (dual-motor versions will follow) deploys its power rapidly, while the ride is smooth and notably quiet. The 106kWh battery should give it a range of more than 300 miles, too.
Tipped to be GM's European flagship, the Lyriq is related to a bold shooting brake, the Celestiq, that is due in 2024 – although this is a wholly different proposition. It's a showcase of Cadillac's true luxury credentials, a limited-production coachbuilt creation intended as a Bentley and Rolls-Royce rival, priced close to £250,000.
Brightdrop exemplifies start-up mentality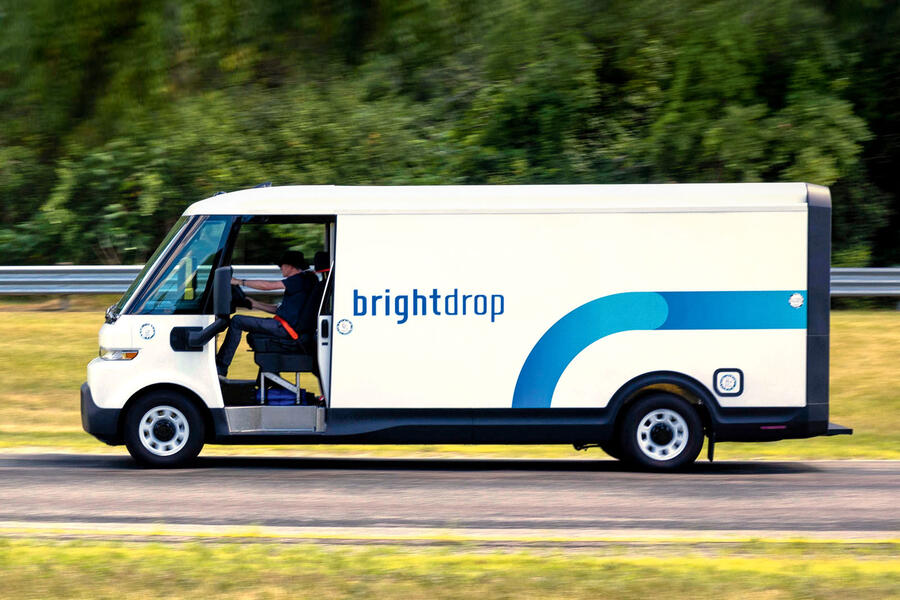 The best example of GM's push to give its divisions a start-up mentality is Brightdrop, its new brand for electric last-mile delivery vehicles.
Born out of a GM innovation incubator, its senior managers are largely drawn from the tech industry. Boss Travis Katz, for instance, previously worked at Myspace and trip.com.
Brightdrop is developing a range of delivery vehicles, starting with the Zevo 600. This has all the hallmarks of a UPS or Fedex van – a large load bay with adaptable layouts, a practical, open cabin and a side-sliding driver's door – but is built on GM's Ultium EV platform, giving it a range of 250 miles.
Notably, the Zevo 600 was developed in just 24 months – a record for a GM vehicle that the firm says was enabled both by Brightdrop's start-up freedom and the resources of its parent firm. Indeed, it's heavily based on the far less practical Hummer.