[ad_1]

The movie will reunite the stars for a wedding in the present day.
Jamie Lynn Spears is headed back to Pacific Coast Academy.
On Thursday, Paramount+ announced that production is currently underway in North Carolina for "Zoey 102," the working title for a full-length movie followup to Nickelodeon's "Zoey 101" TV series.
The streamer also released a photo seemingly showing Spears on set, sitting in a chair with her character's name emblazoned on the back (above right).
Joining Spears in the film are original costars Erin Sanders ("Quinn Pensky"), Sean Flynn ("Chase Matthews"), Matthew Underwood ("Logan Reese"), Christopher Massey ("Michael Barret"), Abby Wilde ("Stacey Dillsen") and Jack Salvatore ("Mark Del Figgalo"), as they all reunite for a wedding in the present day.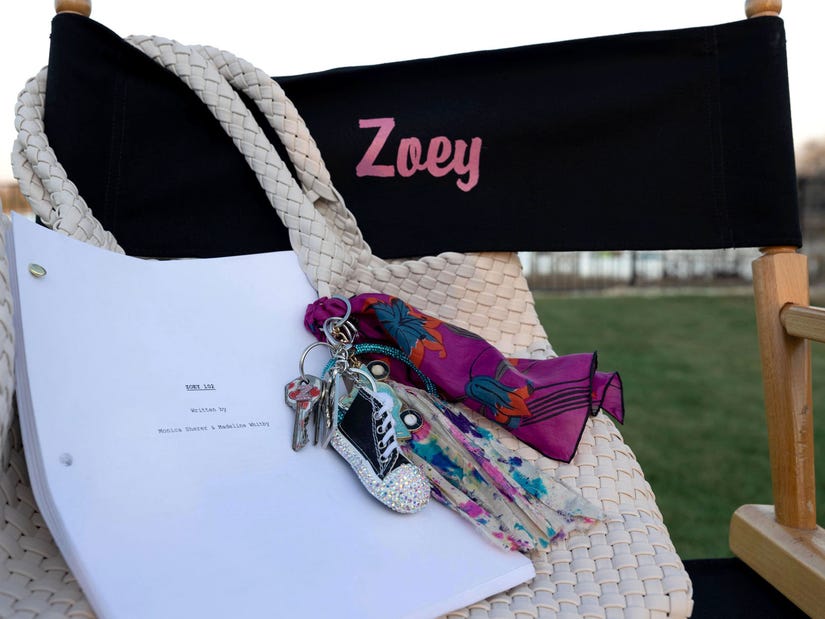 Paramount+
Also MIA: Austin Butler, who is clearly a little busy right now.
"I'm beyond thrilled to be back alongside my PCA family and continue the story of Zoey and all the characters fans know and love," Spears said in a statement. "As an executive producer, it's been an exciting opportunity to work with such incredible talent as well as Paramount+ and Nickelodeon."
Though Dan Schneider — who Nickelodeon parted ways with in 2018 following misconduct allegations, which he partly denied — was credited as having created the original series in Paramount+'s release, he's not named as having any other involvement.
"I didn't become pregnant until probably six months after we wrapped or something like that, but some of the episodes had not aired yet," she explained. "I think that there was a conversation with Nickelodeon, rightfully so, of, 'Do we air these episodes?' But the show had already wrapped and there was never a negotiation to go into any more seasons. We were too old. It was done."
"Zoey 102" is slated for release later this year.
[ad_2]

Source link