[ad_1]

Like the STO, the Technica is solely rear-driven and powered by a 631bhp naturally aspirated 5.2-litre V10, whose efforts are delivered to the road through Lamborghini's seven-speed dual-clutch automatic gearbox and an electronically controlled limited-slip differential.
At the contact patch, semi-slick Bridgestone Sport tyres (305mm at the rear) are wrapped around a new design of 20in wheel.
Carbon-ceramic brakes are standard, although the compound is different to that found on the STO, being more road-leaning.
Notably, the Tecnica also features a new exhaust system, which via hardware and software changes is said to give the engine an aural edge over the STO's in the mid and upper reaches of its 8500rpm scope.
The bonnet lid is also carbonfire, and while the Tecnica is as wide and tall as the Evo, it's some 61mm longer, with the firm's design team lengthening the glasshouse in the style of the Lamborghini Essenza SCV12.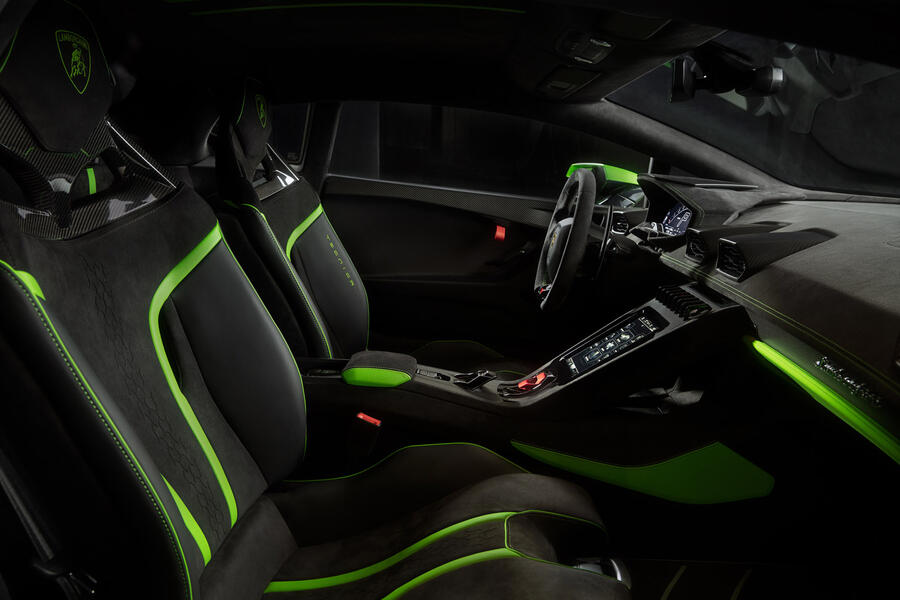 As for chassis, the Tecnica uses the same rear-wheel steering as the STO and knits the agility- and stability-enhancing effects of that system with brake-based torque-vectoring and adaptive traction control (which, depending on the driving mode selected, allows generous yaw but only when the car believes the driver intents it), all through the electronic LDVI 'brain' that was first seen on the Evo launched in 2019. 
[ad_2]

Source link