"The McLaren Solus GT is the realisation of a radical McLaren concept vehicle originally created for the world of virtual racing," said Michael Leiters, new CEO of McLaren Automotive.
"Engineered free of any restrictions from road or race regulations, but with the full spectrum of McLaren's expertise to bring it to reality, it epitomises our pioneering spirit."
These engineering freedoms heavily influenced the design, which incorporates an array of aerodynamic features, including a wide front splitter, a structural floor with ground-effect venturi tunnels, a fixed, twin-element, high-downforce rear wing, and individual wheel pods.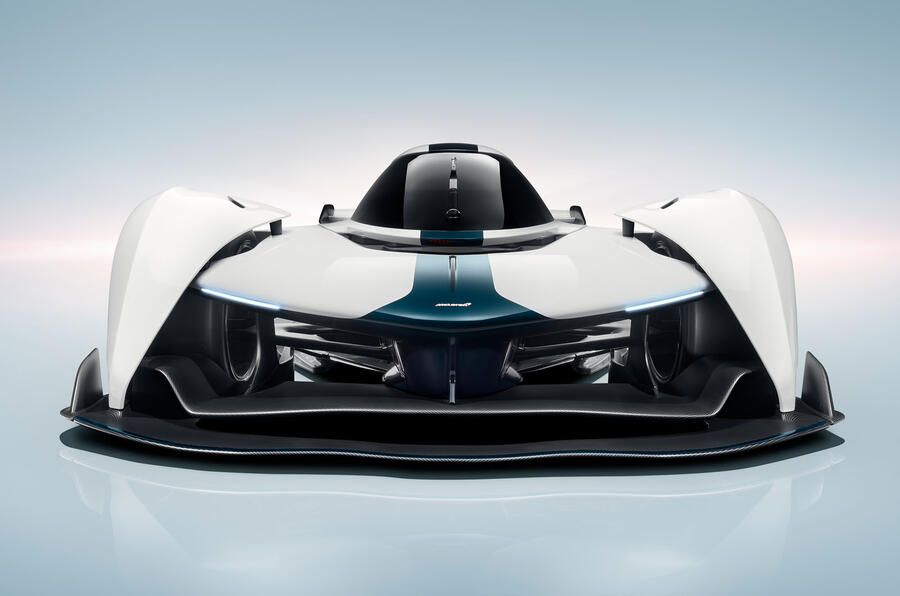 The pods help to reduce weight and "individually work the airflow" to reduce turbulence and mitigate the build-up of pressure within the wheel well, says McLaren. They also give the driver reference points to position the car more easily on track. 
The wheels are connected via double-wishbone suspension arms front and back, which are encased in aerodynamic carbonfibre shrouds, similar to the approach used in F1.
The team has also added a motorsport-inspired air intake above the cockpit, which, while serving primarily to feed air to the engine, also creates an "engaging engine induction sound". Race car design also inspired the sidepods, which house the radiators.