[ad_1]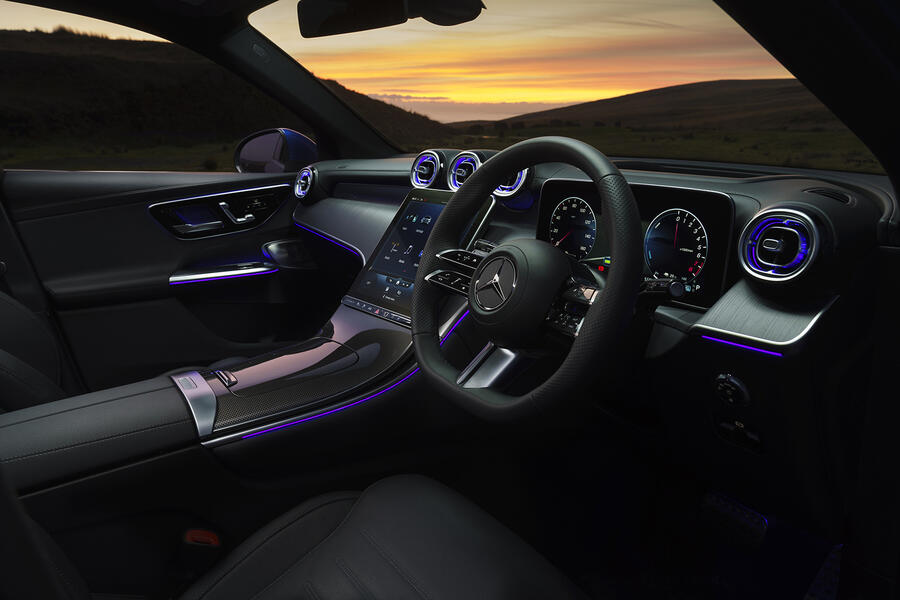 To drive, the GLC 300e has plenty of instant, smooth, electric pick-up from low speed and remains impressively quiet and slick even when the engine's running. The car's weight doesn't impact much on its cornering manners, its outright performance or its general manoeuvrability, and it has more than enough electric-only power to keep easy pace with everyday traffic even around the national speed limit. 
On a chilly test day, that claimed 80-mile electric range turned into a real-world EV range of about 60. But even at that, the GLC could be worth its high price – not just for what it could do to save you company car tax, but in fuel savings as well, although the car's high list price may make that a closer-run thing than it might at first seem.
While other GLCs get steel coil suspension all round as standard (height-adjustable air springs and four-wheel steering are optional in other markets but aren't offered in the UK), the PHEVs adopt self-levelling air suspension at the rear to keep better control of the weight of that battery. 
The plug-in versions also miss out on the sportier suspension tuning of other AMG Line models and our test car did feel a little more softly sprung and heavy on rising and falling country roads than the class norm, riding bumps with notable fidget and heave. Ride isolation isn't brilliant over sharper edges, either, but smoother surfaces seem to agree with the car's axles far better, and much of the rest of the time, the car has a refined character and easy drivability.
[ad_2]

Source link