Trouble lies ahead for some of the UK's big firms, but creativity is as abundant as ever
The British car industry has a storied past, but its future looks bright too, judging by the brainpower behind it
Like most other forms of transport, the car wouldn't exist if it weren't for innovative minds. Neither would any other kind of powered transport, for that matter.
Innovators are inquisitive, creative and interested people, excited by things they see and with vivid imaginations.
Without those traits, ideas would never be born, pursued and brought to life by people who are prepared to brush away risks and back their judgement.
So here are five UK-based examples of great innovators who we have seen flourish for good reason over the past few years.
Swindon Powertrain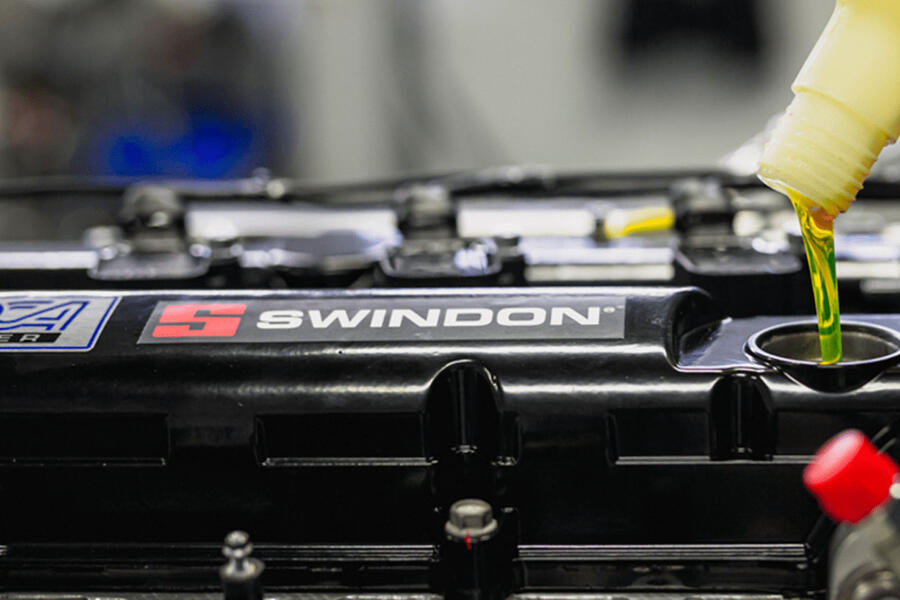 When Raphael Caille acquired Swindon Powertrain in 2010, the company had a distinguished history in building racing engines but was in need of a fresh start.
"It was a mission I invented for myself," explains Caillé. "The background of the company was exclusively racing engines. I love them; it 's my background too."
Swindon Powertrain remains hugely successful as a race engine builder, with several British Touring Car Championship titles under its belt. But after experiencing a Tesla for the first time in 2014, Caillé saw the value of adding electrification projects to the portfolio.
Since then, the company has produced the Swind E Classic, a restomodded and electrified Mini, and followed that with a conversion kit for others to do the same.
Significantly, that was followed by off-the-shelf e-axles for front-wheeldrive and inline installations, plus its e-transmission, aimed at smaller EV manufacturers needing costeffective powertrain solutions.
The company remains based on traditional engineering principles, with the capabilities of developing ideas and making things on site.
"It's easier for us to see potential in something and be proactive about it because we're an SME rather than a huge OEM struggling to take a corner," says Caillé, slipping easily into motorsport parlance.
Is the ability to react fast to an idea instilled by motorsport beginnings? "Definitely. Whether there's a crisis or an industry change, motorsport gives you this attitude," he concludes.
BAC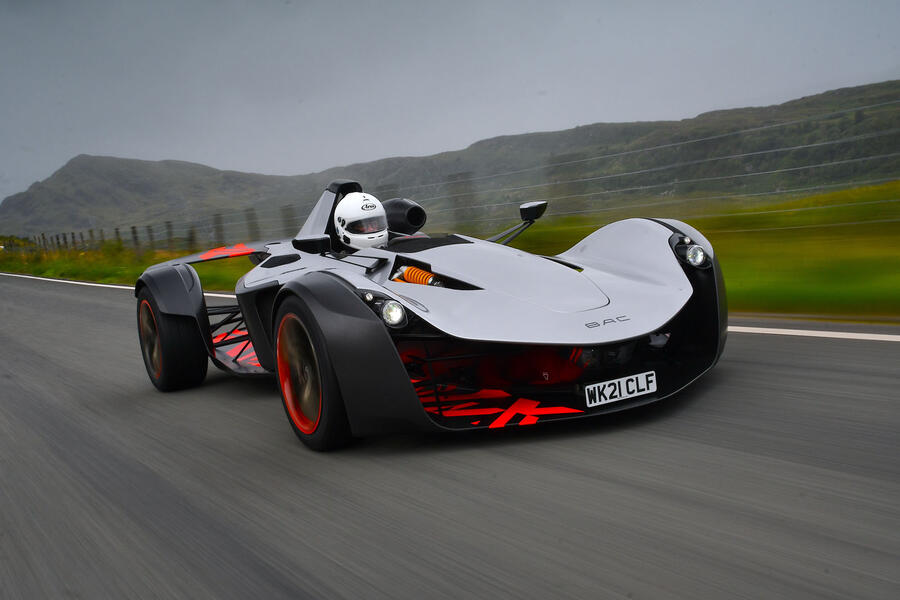 When Briggs Automotive Company was founded in 2009, its main purpose was to fulfil the dream of its founders, brothers Neill and Ian Briggs, to develop and build a car with a singularity of purpose, designed purely for performance.
The single-seat BAC Mono was the perfect platform for fielding revolutionary new ideas, and the Mono R that followed in 2019 features carbonfibre panels that are 23% lighter thanks to the new wonder additive graphene.
Neill and his team are innovators in the truest sense, able to follow their instinct and having the talent to make it happen.
"Big business is recognising that SMEs are the accelerators of innovation because they're the speedboats which can fail fast or succeed way quicker than they, the ocean liners, ever can," he says.
A further project in conjunction with hydrogen powertrain specialist Viritech has produced a hydrogen-powered version of the Mono.
Next is niobium, an additive that when combined with steel results in an 18% reduction in weight for the same tensile and yield strength. It will appear in the next derivative of the Mono, the Mono F.
Beyond that, BAC is talking with some big firms about synthetic fuels.
"It's a good fit with smaller businesses as incubators and accelerators," says Briggs.
BAC has a sister firm, Briggs Applied Technology, that offers anyone access to its technologies through licensing arrangements.
Ansible Motion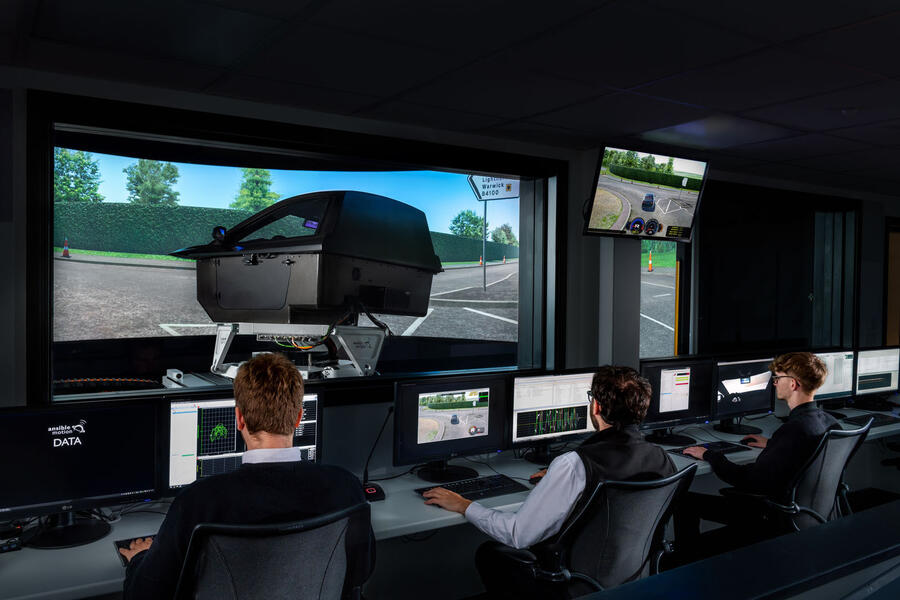 Ansible Motion was founded by Kia Cammaerts in 2009 and is now a world leader in driver-in-the-loop (DiL) simulators.
Back when he was a motorsport aerodynamicist, Cammaerts was growing increasingly frustrated by the "relatively primitive" data acquisition systems available, so he wrote his own code, which eventually became the software package Aerolap, first released in 1998.
"I focused quite obsessively on generating something that was of a professional standard when you couldn't buy one," says Cammaerts. "In those days, Intel would reward you with more performance from its processors every year. It was phenomenal: I could add more maths and model the vehicle better."
Then mysteriously, the software's performance stopped getting better, even with adding more calculations.
"It dawned on me that the missing link was the human and that racing drivers are almost supernatural in their ability to do things computers still can't do. That was the epiphany," explains Cammaerts. "Cars are easier to model than humans, and we needed to connect a real human with a car model to properly establish the performance of the car on track."
Cammaerts called in some help from his friend Bob Stevens, a former Lotus engineer, to develop the first simulator, "and that's what we built the company on, Ansible Motion".
Today, customers include Ford, Ford Performance, Honda, General Motors, Chevrolet and Michelin.
This September, Ansible Motion was acquired by British test systems supplier AB Dynamics for £31.2m.
Advanced Electric Machines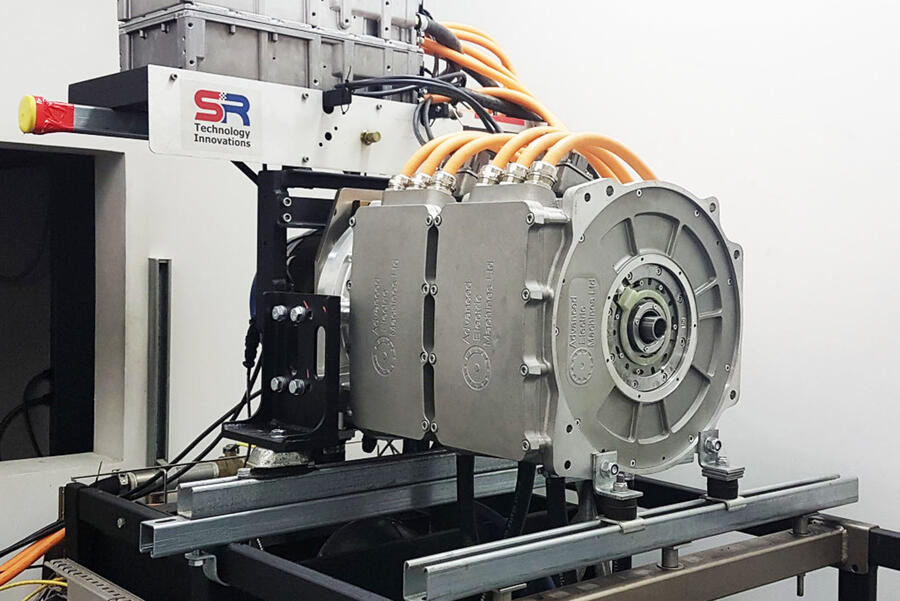 "It was clear that from the outset that permanent magnets were going to be a problem," says Advanced Electric Machines (AEM) boss James Widmer, thinking back to the start of his PhD in rare-earth-free electric machines at Newcastle University.
"Rare-earths are environmentally unpleasant, and the CO2 produced from mining and refinement would be about the same amount as the tailpipe emissions from all conventional cars were we to build 100 million EVs a year using them," says Widmer. He adds that rare-earths are found beside radioactive isotopes, warning: "The automotive industry would end up producing as much radioactive waste as the nuclear industry."
Based on his own and previous work done at the university, Widmer concluded reluctance motors without permanent magnets were the answer.
"We wanted to make the most sustainable motor we could," he says, "but needed to prove this wasn't like an eco washing-up liquid which is sustainable but doesn't clean dishes properly. We get superior performance from our motors."
The latest technology developed by AEM enables the use of cheaper, lighter, more sustainable aluminium windings to replace the usual copper – a hard task if increasing the bulk of motors to accommodate the less conductive material is to be avoided.
Now AEM has two motors: SSRD for cars and HDSRM for commercial vehicles. The latter market is taking off rapidly, and the company now has 25 customers across four continents.
Watt Electric Vehicle Company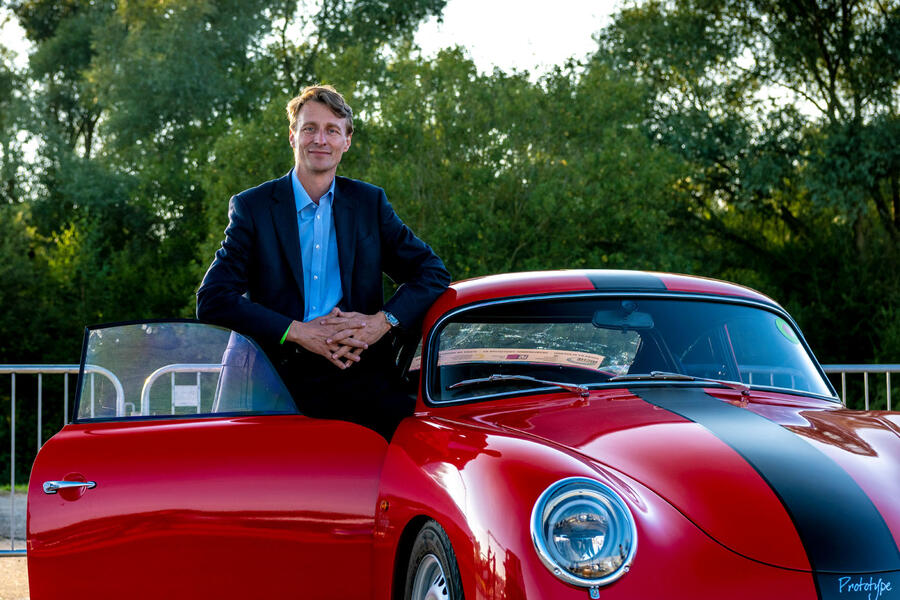 Neil Yates grew up at the sharp end of building and developing cars, thanks to his dad being a rally driver. That led to the design and production of the Murtaya kit car with two colleagues in 2006 and the formation of now well-known firm Rally Prep in 2011. Then, spotting the importance of alternative powertrain technology, Yates won a grant to develop a lightweight bonded-aluminium structure that could support an ICE, hybrid or battery-electric powertrain.
"The intention was to offer a business-to-business proposition, but electrification was in its infancy then and UK specialist manufacturers didn't see a need to move away from steel spaceframes," explains Yates.
He therefore drew a "metaphorical dust sheet" over the idea and focused on leading Ariel's Hipercar EV programme for several years and providing consultancy to low-volume manufacturers of everything from e-bikes to electric road sweepers.
When the momentum behind EVs became inescapably obvious, a cleansheet start yielded the Passenger and Commercial EV Skateboard (PACES), a bonded-aluminium chassis, under the new banner of the Watt Electric Vehicle Company, complete with a cute coupé to showcase the hardware.
The PACES is composed using Watt 's Flextech system, which uses a single-stage coat-and-cure process rather than the more expensive multi-stage process employed in other bonded chassis systems.
"We're looking to develop an EV platform that enables existing and star t-up EV manufacturers to design and develop vehicles at very low cost," says Yates.