Although it's a rarity within the Mercedes range in lacking an AMG performance variant, the B-Class can still be punchy, because the B220 ups output to 187bhp and therefore slashes the 0-62mph time to 7.1sec.
A 2.0-litre four-cylinder diesel engine is available in three power outputs. The B180d is the entry-level option, with a 1.5-litre engine producing 114bhp. It's followed by the B200d (147bhp) and the range-topping B220d (187bhp), which can travel from 0-62mph in 7.2sec.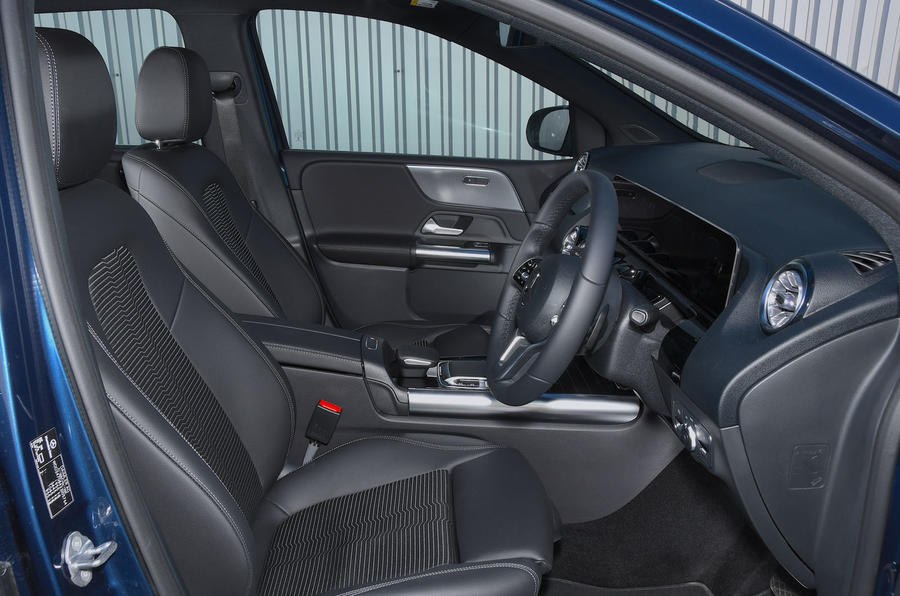 If you're ready to electrify your driveway, look to the petrol-engined B250e plug-in hybrid, which was added in 2019. This offers 215bhp and a 0-62mph time of 6.8sec but more importantly 44 miles of electric-only driving on each charge, making it a frugal selection for those who rarely venture far from home (although it will be notably more expensive to buy).
As for equipment, the B-Class had just two trim levels at launch, both of them packed with technology and premium kit. Sport cars get 17in alloy wheels, cruise control, Mercedes' excellent MBUX infotainment system on a 7.0in screen and LED lights. AMG Line cars add rear passive springs and dampers, exterior design tweaks and some otherwise optional equipment, such as the Executive Pack, which includes heated front seats, a 10.3in infotainment screen and front and rear parking sensors.