There's plenty of space up front. Rear-seat accommodation isn't class-leading, but there is a flat floor for more foot room. The boot is par for the course, meaning it can manage a buggy and a couple of suitcases.
A mid-life facelift in 2021 gave the 3008 some design cues introduced by more recent Peugeot models, such as 'sabre-tooth' LED daytime-running lights, a frameless front grille and smoked LED tail-lights.
Prices for a 3008 start at £13,000. Up the folding to £16,000 for a 2019 car, or £19,000 for one from 2020. Expect to pay upwards of £22,000 for a facelifted model.
Need to know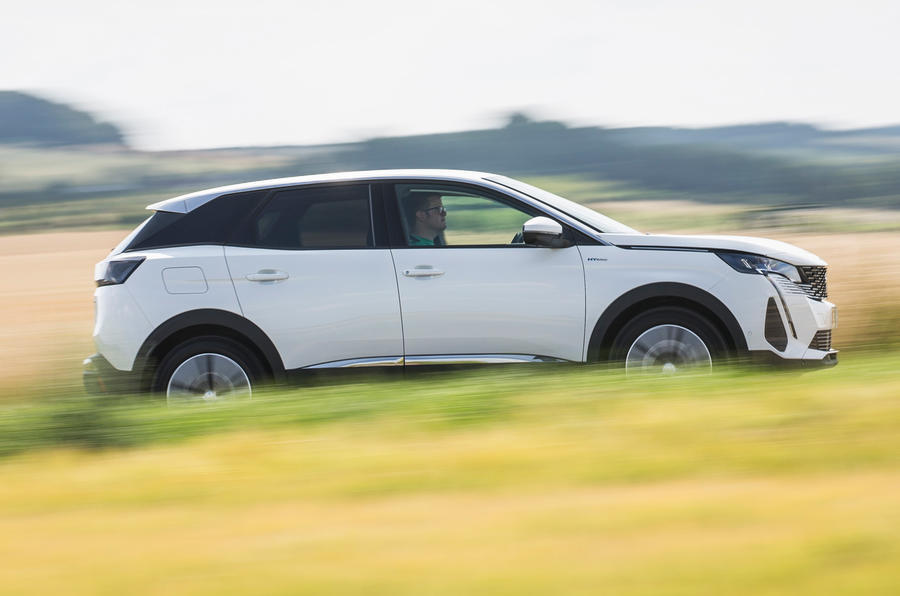 Most petrol 3008s offer similar fuel economy to much smaller cars. For example, the 1.2-litre petrol gets 47.2mpg on the WLTP test. The auto-only 1.6-litre petrol bucks the trend, however, with 39.6mpg.
The 1.6-litre diesel gets 70.6mpg as a manual or 67.3mpg as an auto, although these are more generous NEDC figures. The replacement 1.5 130 has a WLTP figure of 55.1mpg. The larger 2.0-litre diesel is available as a frugal manual with an average of 47.1mpg.
Buyer beware