Finally, Xcellence comes with an extensive list of bells and whistles. It gets 17in alloy wheels, three-zone climate control, a rear-view camera and keyless start and entry.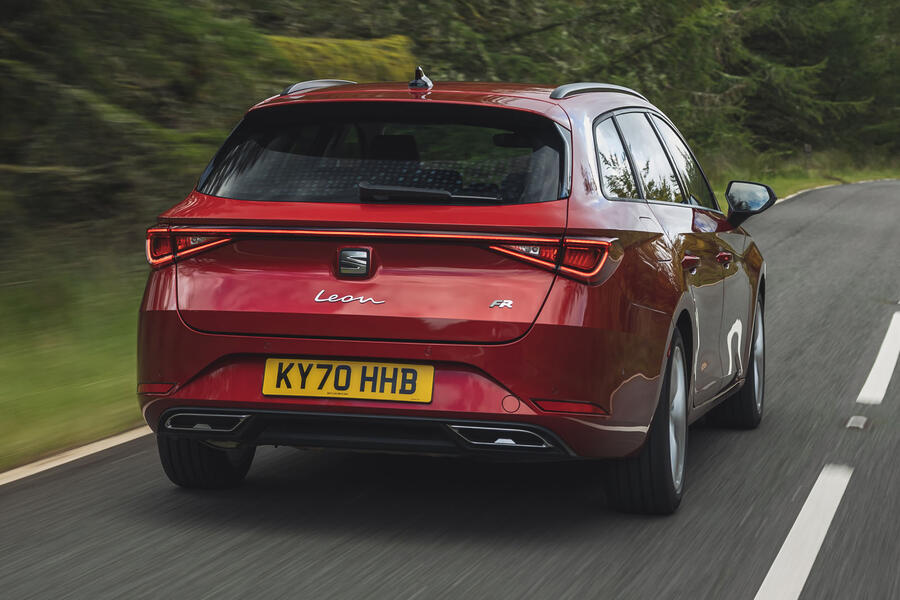 On the road, the Leon offers fun driving dynamics and keen handling. Despite that it won't rattle your fillings out and is compliant over large undulations, such as speed bumps. In hybrid form or FR trim, however, it isn't quite so absorbent over rough town streets or pockmarked A-roads. Inside, the driving position is good, with pedals that line up neatly with the seat and steering wheel, and a driver's seat that's comfy on long journeys and supportive through corners. The fact that all trims come with adjustable lumbar support also helps. 
Interior quality is great, with squidgy, dense-feeling plastic on the top of the dashboard and above the armrests on the doors. The buttons on the steering wheel are nicely weighted and don't feel at all cheap.
Space for front and rear passengers is plentiful and boot volume is slightly above par compared with rivals, although it's worth noting that the e-Hybrid's boot is smaller than that of the non-electrified Leons.
Need to know