[ad_1]

Charging can be achieved at up to 11kW on an AC system and at up to 195kW on a DC system, with BMW claiming a 10-minute charge on the latter can add as much as 106 miles to the range.
The company claims the i7's charging hardware has been improved over that of the existing CLAR-based i4 and iX EVs, meaning the temperature of the battery can be "controlled more precisely" and giving quicker and more detailed information about chargers on a given route via the sat-nav.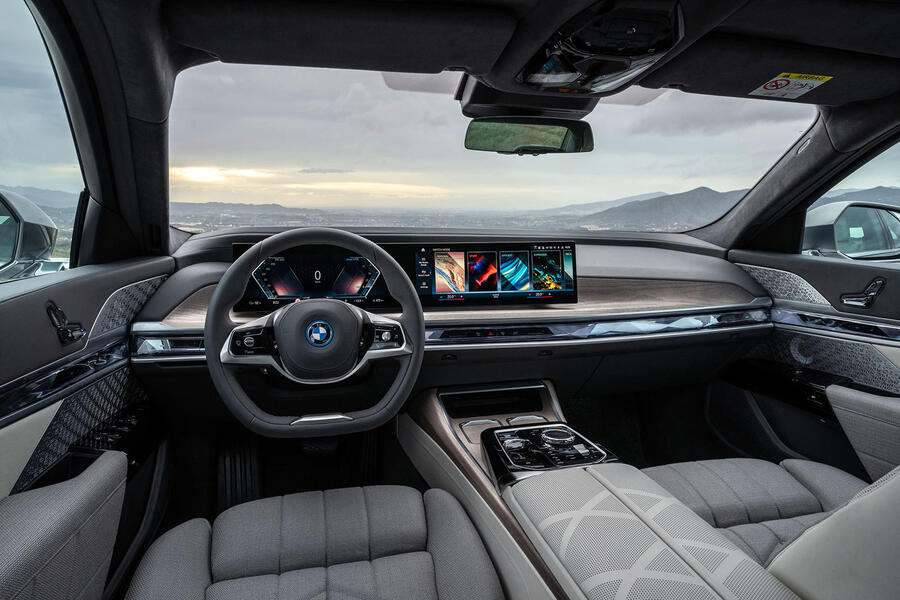 BMW says "a charging-optimised route is calculated as soon as the destination has been entered" if it calculates that the remaining range in the battery is insufficient for the journey. 
The adaptive regenerative brakes have been upgraded, too, and can now take into account any downhill sections or traffic lights on a planned route, to ensure optimal power regeneration on the fly.  
The i7 xDrive60 is fitted as standard with adaptive, self-levelling air suspension all round, which lowers by 10mm in Sport mode and at speeds of more than 75mph for maximum stability. It can also be raised by 20mm to clear tall obstacles or rough sections of road. 
BMW has yet to provide full details of the electric-powered i7 M70 xDrive range-topping model. However, officials have revealed to Autocar the Mercedes-AMG EQS 53 rival is planned to run a more heavily tuned version of the i7 xDrive60 twin-electric-motor drivetrain developing 597bhp together with "a big increase in torque".
[ad_2]

Source link