[ad_1]

Apart from the new EV's aero-optimised wheel designs, contrasting lower bumper and chunky headlights, everything remained under wraps, but in size and silhouette (as shown by the latest images), it's evident that Ford's new EV will be aimed squarely at cars like the Toyota bZ4X, Nissan Ariya and Volvo XC40 Recharge. 
Ford's Europe marketing boss, Peter Zillig, posted a darkened preview image of the car to LinkedIn, similarly giving little away but revealing a charismatic LED front light signature that could become a defining feature of Ford's new-era cars. 
Zillig said all new Ford models will be designed according to the Adventurous Spirit ethos, which is designed to help Ford "connect emotionally with consumers who say they know we're American but don't feel we're American".
He said: "Adventurous Spirit is meaningful because it is authentic. We're not inventing something new. Instead, we're channelling a strength that has helped define Ford for fast-approaching 120 years. We are tapping into something intangible, but real." 
More specifically, the new MEB car will form part of the Active Adventure model line, together with other mid-size SUVs such as the Ford Kuga. 
There are three other 'families' in this new age: Wild Performance is for the Ford Mustang line, Urban Escape is for "statement-making models" like the Ford Puma and Ultimate Outdoor comprises hardcore off-roaders such as the Bronco and Ranger Raptor.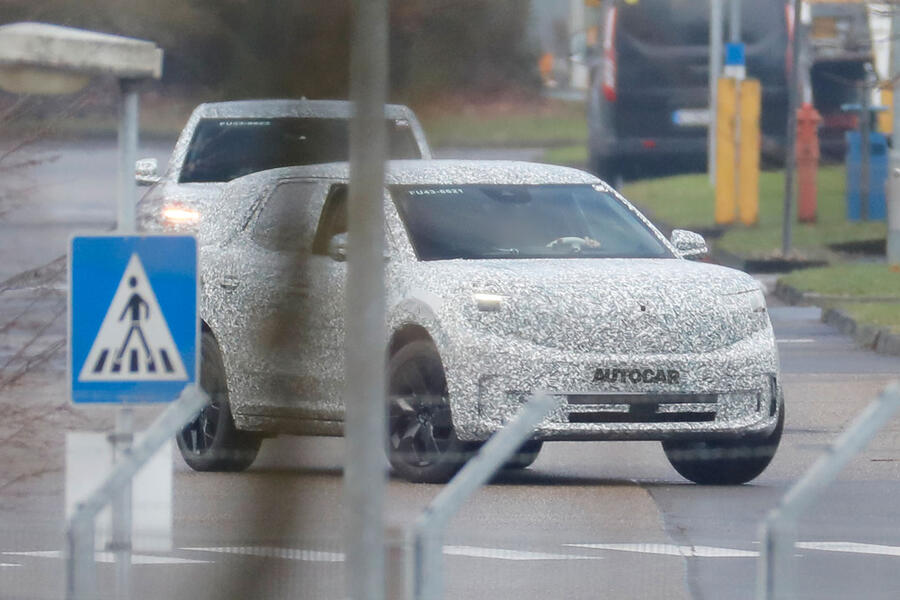 [ad_2]

Source link