[ad_1]

For the first time, Ford's designers have provided strong visual cues to differentiate the V8 version from the EcoBoost.
Of the two, it's the four-cylinder turbo that gets less shouty styling, including a new grille inspired by the original 1964 Mustang flanked by a pair of slimmer headlamps, featuring new tri-bar LED daylight running lamps.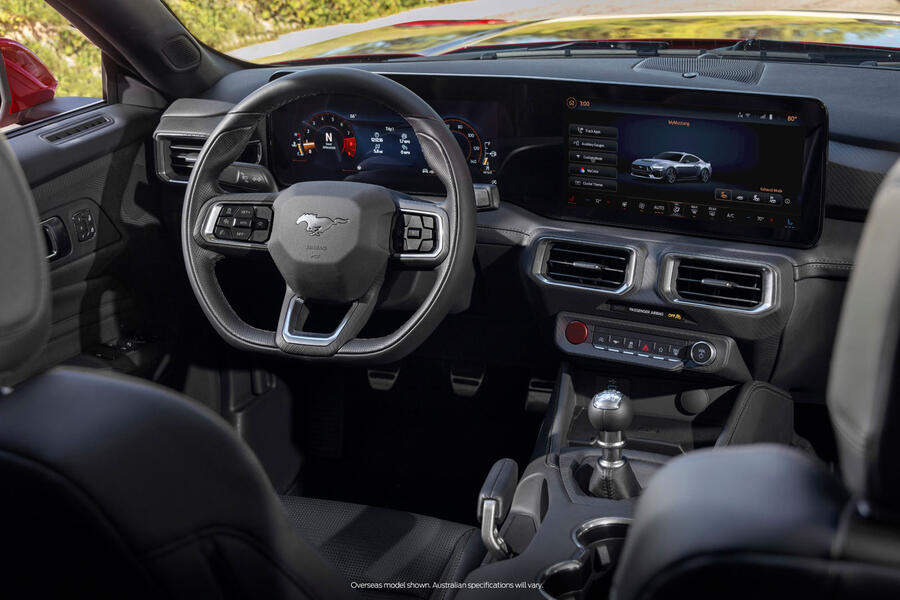 The GT, meanwhile, gets more aggressive cues such as a gloss black grille surround plus a pair of nostrils within the grille that feed air to the new intakes.
Other changes are a new lower front bumper and a large bonnet extractor that not only vents hot air, but also channels high-pressure air from the front air intakes to reduce lift over the front axle.
At the rear, the V8 gets a larger diffuser and quad tail pipes in place of the turbo-four's dual pipes.
Within the cabin, the base models get twin screens, but mid-grade and above trims get a new 'continuous' screen combining a 12.3in digital instrument cluster and a larger 13.2in infotainment screen running Ford's latest Sync 4 software.
Capable of being updated over the air, this latest system enables a huge level of customisation that Ford hopes – along with the car's styling – will attract younger buyers. One party piece is the ability to swap the modern gauge graphics for a digital recreation of the 'Fox body' (1979-1993) Mustang's clocks.
[ad_2]

Source link