While the old Type R boasted a particularly dramatic exterior design, this new version is far more understated. A large rear wing makes a return, though, and it rides on purposeful, lightweight 19in alloy wheels wrapped in Michelin Pilot Sport 4S tyres. 
Other unique design features include a larger lower grille, added front bumper air vents and a revised bonnet to improve airflow to the engine. 
Honda has emphasised the improved performance of the Type R throughout the build-up to its reveal. Prior to its unveiling, it rounded Japan's 2.2-mile Suzuka circuit in min 23.120sec, setting a new lap record for front-wheel-drive cars.  
The time was 0.873sec faster than the previous record holder – the Honda Civic Type R GT Limited Edition, based on the FK8-generation car. 
The model was also said to be "ready for Nürburgring testing", suggesting the Type R could be set to challenge the front-wheel-drive record at the Nordschleife, too.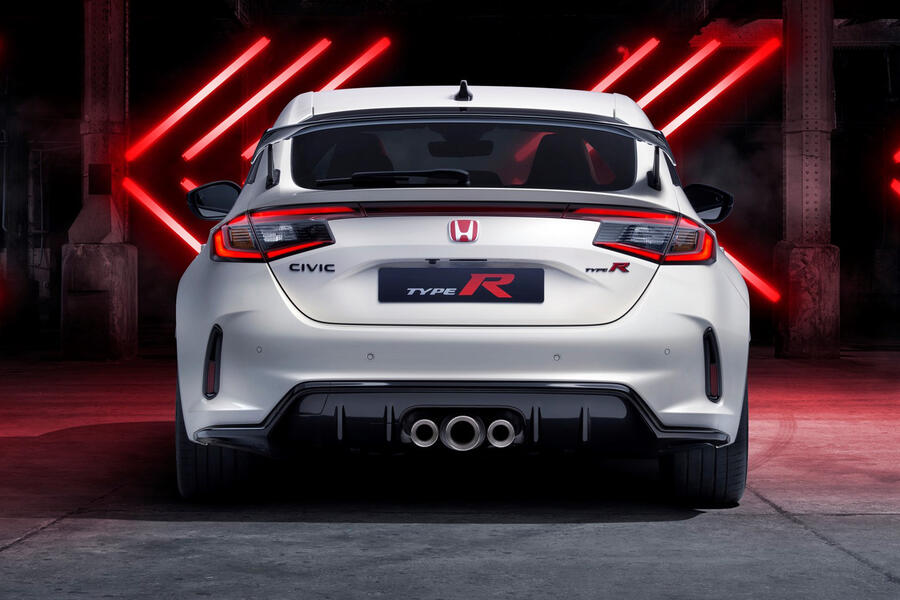 "With the all-new Civic Type R, Honda engineers have again delivered on our goal to create the most rewarding driving experience in the performance hatchback segment," said Tom Gardner, Honda Europe's senior vice president.