The firm's goal is to have a "completed" electric range by 2025, including an electric version of the Maserati MC20 flagship supercar. 
However, Capaldi told Autocar that Maserati was not yet ready to ditch combustion completely for the Granturismo, which he called the "pillar of the brand", hence the launch of the petrol version fitted with the same twin-turbocharged 3.0-litre Nettuno powerplant used in the MC20, albeit detuned.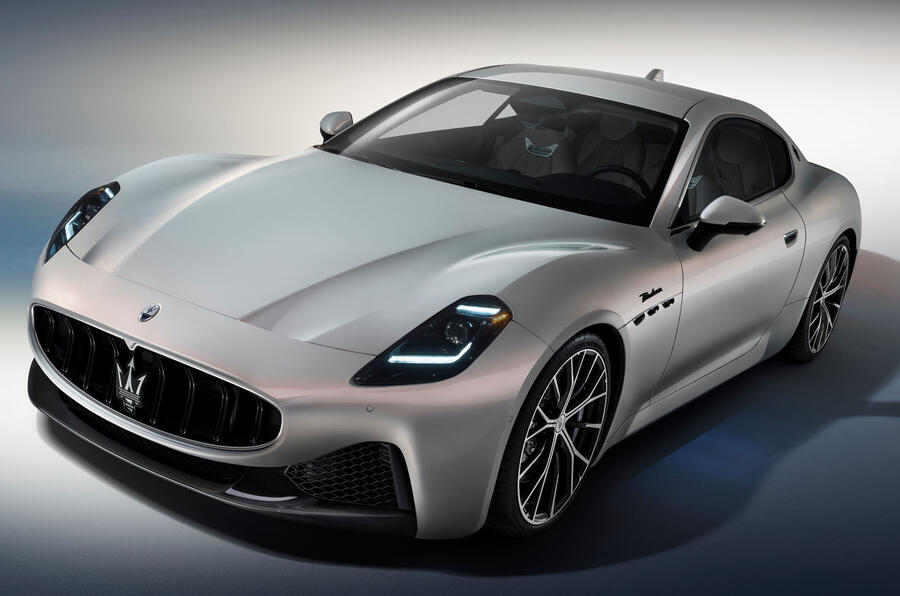 Costing around £50,000 less than its electric sibling, the Granturismo Nettuno gets 550bhp (71bhp less than the MC20), 479lb ft and a 0-62mph time of 3.5sec in top-flight Trofeo form. A Modena variant with 489bhp and 443lb ft will also be available. Its closest rivals – the Aston Martin Vantage, McLaren GT and Ferrari Roma – are currently on sale with V8s only. 
Noticeable differences between the V6 and EV models include a subtly tweaked front bumper and quad pipes at the rear. The V6 car also has a bigger boot than the EV, in which space is given up to accommodate its rear motors.
However, the most defining difference, apart from the powertrain, is the sound. In place of the Nettuno's charismatic V6 exhaust note, the Folgore will have external and internal speakers that will pump out a "unique" soundtrack, similar to a fusion of electric whirrs coupled with a V8 engine. "It is a new concept that can't be likened to anything else," said chief engineer Davide Danesin.