[ad_1]

Like that car, it's powered by Aston's twin-turbocharged 5.2-litre V12. In this application, the engine is tuned to make 705bhp and 555lb ft, which is sent to the rear axle via a uniquely calibrated eight-speed automatic gearbox, propelling the DBR22 from 0-62mph in 3.4sec and on to a top speed of 198mph.
Aston highlighted: "With nothing but the slipstream between the driver and this epic engine's unforgettable 12-cylinder howl, the DBR22 promises to be an intense sensory stimulation."
The cockpit is a similarly bespoke affair. There's a unique dashboard housing two digital displays; a pair of carbonfibre, race-style bucket seats, each available in a vast array of materials and colours; and liberal deployment of exposed carbonfibre throughout.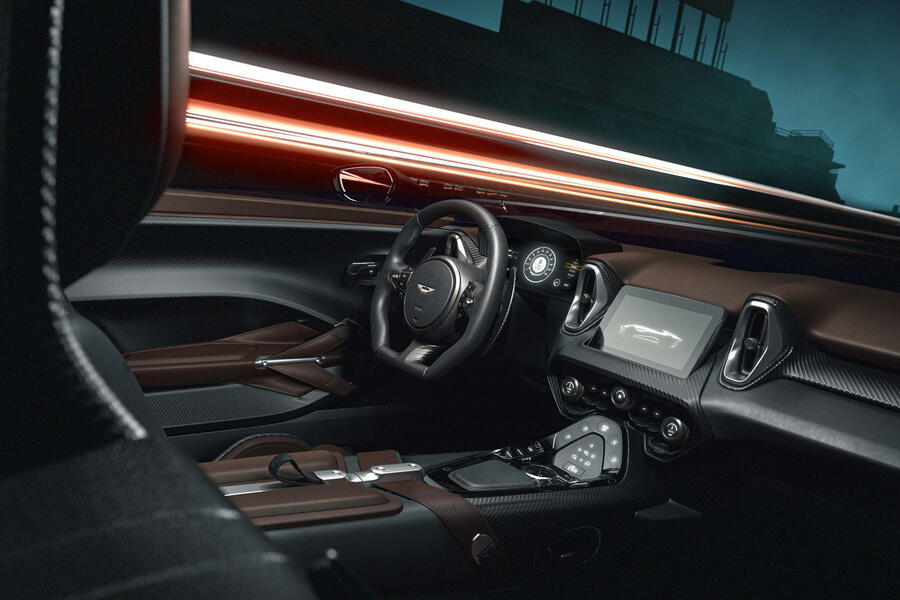 Despite this, Aston says the DBR22 isn't a "bare-bones racer", although it is said to be "an absolute pleasure to drive on road or race track".
Marek Reichman, Aston's chief creative officer, described the design ethos behind the DBR22: "We set our design systems to 'hyper-drive', pushing the exploration of formalism further and endeavouring to express a future in the here today. Where could we go with the surfaces, proportion and form? Combining this approach with advanced process, technology and materials, we've effectively modernised our racing bloodline and created a new pedigree."
[ad_2]

Source link