[ad_1]

Mindt cites three special qualities he says will guide the future design of Bentleys, beyond the usual "strong and muscular" characteristics most luxury car makers claim.
The first is what Mindt calls "resting beast stance". The Batur has no wedge to its shape ("too many cars are shovel-shaped") but instead looks like it's sitting on its rear wheels and haunches, ready to go.
The second is "upright elegance": the design team has taken the opportunity to modernise the Bentley grille and make it more upright because they believe this gives the car a stronger face and a more dominant stance.
The third element is "endless bonnet". Mindt said: "A long bonnet has always been a mark of power and prestige in luxury cars. It's the only accent element in the Batur's fundamentally clean shape, and it also helps move the car's visual mass to the rear, increasing the impression that it sits on its rear axle and adding strength to its haunches.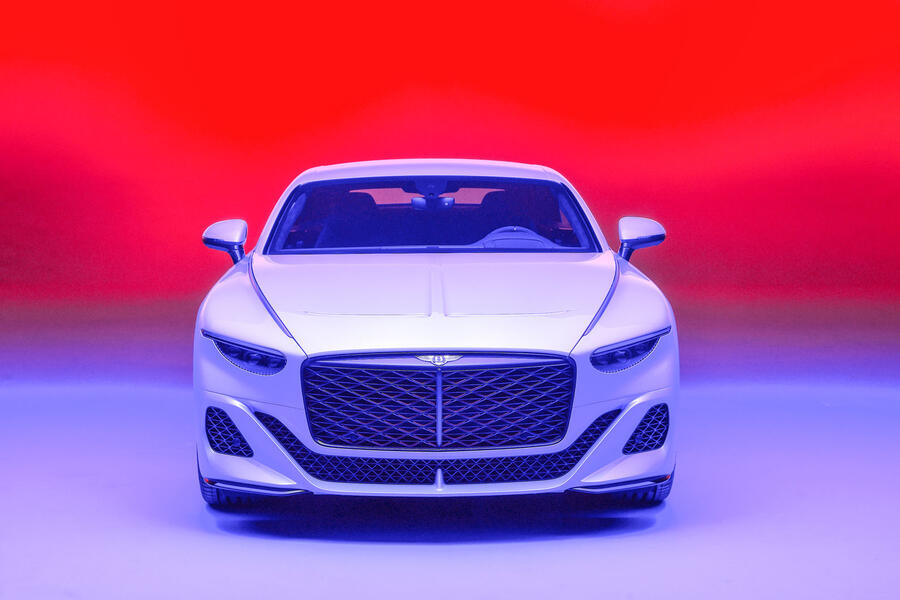 "Overall, we've kept Batur's form very clean and simple. We've relied on curvaceous surfaces, bisected in the right places, to reflect light and shade and add muscle to the design."
The Batur is a strict two-seater, designed for the ultimate in personalisation, and for luxurious, long-distance high-speed grand touring. As with the exterior, almost every surface can be coloured and covered to the customer's preference. Seat trim will be either Scottish leather, described as low carbon, because it doesn't have to travel as far as a sustainable Italian variety also offered. A third alternative is Dinamica, a highly durable suede-like material.
[ad_2]

Source link