Aston Martin Vantage, Aston Martin DB11 and DBS: Aston's three coupés remain highly competitive, but there's no escaping the limitations of their infotainment systems, based on Mercedes tech from two generations ago, so that will be the headline change. But we're also expecting a styling refresh and an interior overhaul.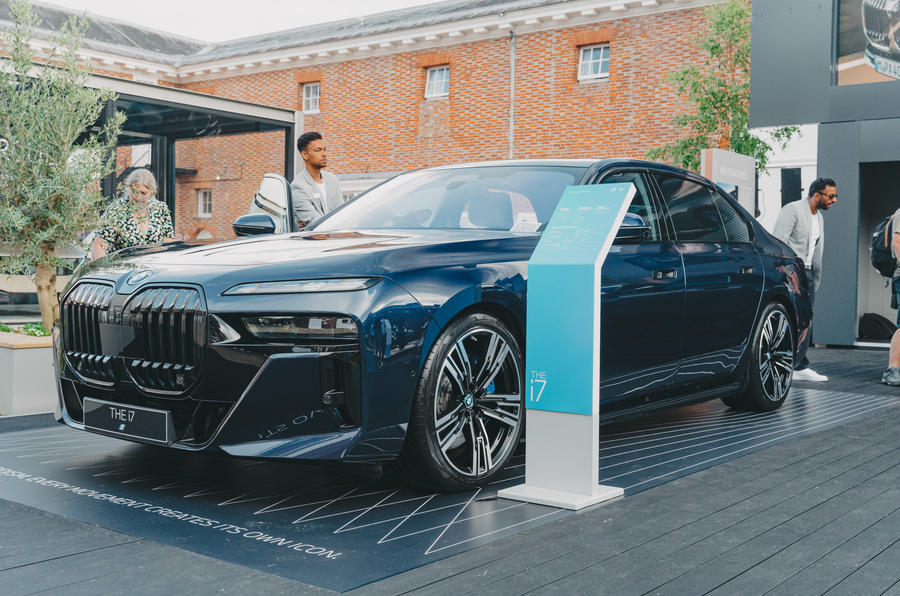 BMW i7: There's no doubting the technical prowess or the luxury credentials of BMW's new iX electric SUV, but there are many people who simply can't stomach its outlandish styling. Step forward, then, the BMW i7. A familiar, low-slung take on the traditional luxury saloon, with (as you will have inferred from the lowercase letter in its name) an all-electric powertrain. 
To be sold alongside internal-combustion versions of the next-generation 7 Series, the fifth addition to Munich's EV family has its targets locked on the Mercedes-Benz EQS, which hitherto has had no true direct rivals. As with the electric versions of the X3 and 4 Series Gran Coupé, the i7 will be differentiated visually from the standard 7 Series by a blanked-off front grille (the shape of which has yet to be confirmed but is sure to be a hot topic of discussion), bespoke wheel designs and smatterings of EV-specific trim. 
Otherwise, though, BMW will no doubt seek to make the EV switch as appealing and familiar as it can to loyal 7 Series buyers. They are buyers with busy and lavish lifestyles, no doubt, who want to get where they're going quickly, quietly and in comfort. And the i7 will tick all of those boxes, with around 600bhp in its most potent, twin-motor form, nearly 400 miles of range from a 105.2kWh battery and an advanced infotainment system lifted from the iX.