The front cabin is largely unchanged from the standard C4, although the e-C4 X does get the new MyCitroën Drive Plus infotainment system that was first seen on the C5 X, and which features a larger 10in touchscreen.
The e-C4 X retains the 134bhp, 192lb ft electric powertrain of the e-C4, along with the 50kWh battery from that model. It has a 0-62mph time of 9.5 seconds, and a limited top speed of 93mph. The more aerodynamic design of the e-C4 X, which has a drag coefficient of 0.29, gives it a range range of 224 miles, five more than the e-C4.
Citroën is aiming the e-C4 X at families seeking a cost-effective car, but also thinks the extra space in the rear and boot could make it a popular choice for private hire drivers seeking a relatively affordable electric option.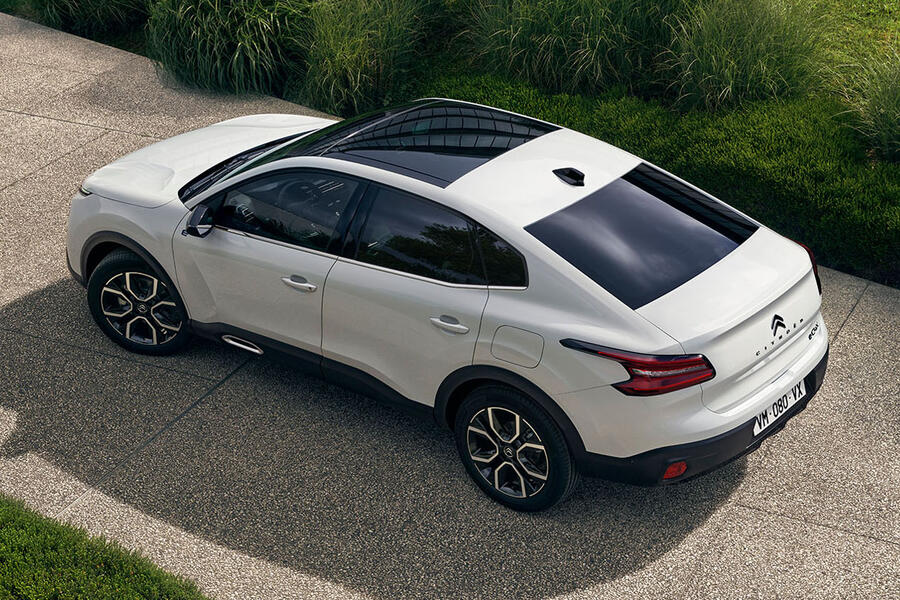 The machine has also been conceived as a global car, with the four-door saloon style largely intended to aid its popularity in the Middle East and Africa. While it will be offered in those market and some European countries with petrol and diesel engines, in the UK, Nordic and select Western European markets it will be offered purely in electric form.
The e-C4 X will be produced at Stellantis's Madrid, Spain plant on the same line as the regular C4. Order books are expected to open late this year, with deliveries beginning in early 2023.