KTM is developing a road-legal version of its X-Bow GT2, which will rival low-volume lightweights including the Dallara Stradale and Radical Rapture.
It will be the Austrian motorbike and race-car manufacturer's second road-legal car after the KTM X-Bow, which has been sold in various forms since 2008.
Our photographers spotted a prototype testing at the Nürburgring, wearing a bespoke bodyshell and significantly different to the original X-Bow.
It appeared with a smaller rear spoiler than when we first saw it undergoing cold weather testing, as well as less camouflage, revealing a smooth, sculpted flank and carbonfibre splitters all round, plus a large diffuser at the rear.
It touts power and performance specifications that take aim at established supercars, as well as racing pedigree.
Power comes from a rear-mounted turbocharged 2.5-litre five-cylinder engine, as used by the Audi RS3, although the GT2 racer boosts output to 600bhp and 531lb ft, compared with the X-Bow R's 296bhp and 295lb ft.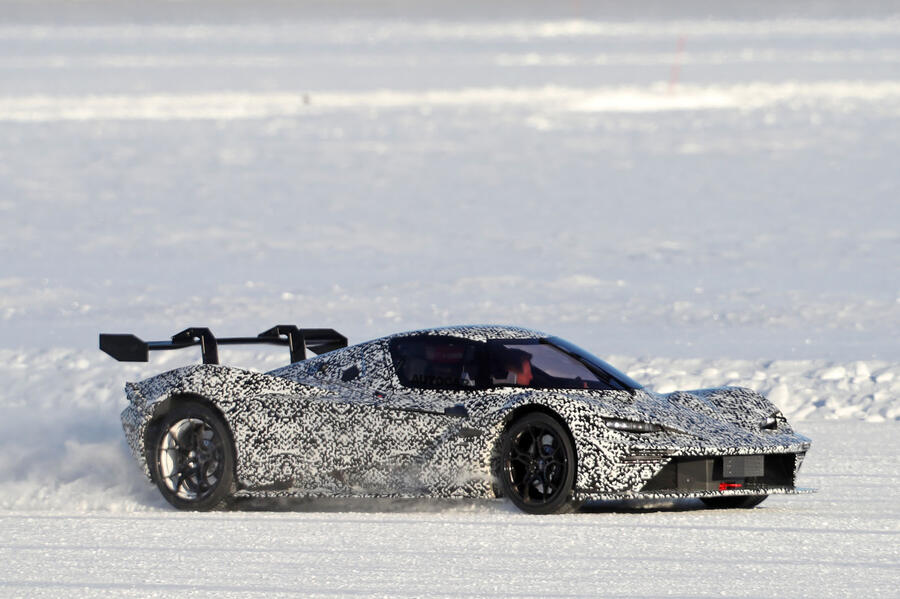 KTM has yet to confirm whether the road-going engine will be tuned to the same specification of the race unit.
Drive is channeled to the rear axle through a seven-speed sequential gearbox and a limited-slip differential. 
Fundamentally, the X-Bow GT2 is based around the same Dallara-designed 80kg carbonfibre monocoque as the X-Bow, which KTM says "has been tried and tested in a dozen crashes since 2008". For the hardtop car, it's paired with an FIA-approved steel roll cage.
A jet fighter-style canopy lid made of carbonfibre provides access to the cabin, but small glass windows at the side can also be fully opened.