Compare and contrast with the original Countach's designer: "Marcello Gandini would like to reaffirm that he had no role in this operation and, as the author of the original design from 1971, would like to clarify that the makeover doesn't reflect his spirit and his vision – a spirit of innovation and breaking the mould, which in his opinion is totally absent in this new design."
Honestly, I'm not sure how much of a Lamborghini thing this is to do. Its conventional thinking is to look forward, rather than backwards. This is a company that has made race-inspired special editions; the Lamborghini Sesto Elemento, a 999kg lightweight 20-off run previewing the Lamborghini Huracán; the Lamborghini Terzo Millennio concept, featuring supercapacitors developed with the Massachusetts Institute of Technology; and the Lamborghini Sián FKP 37, its supercapacitor-running first production hybrid. But here we are.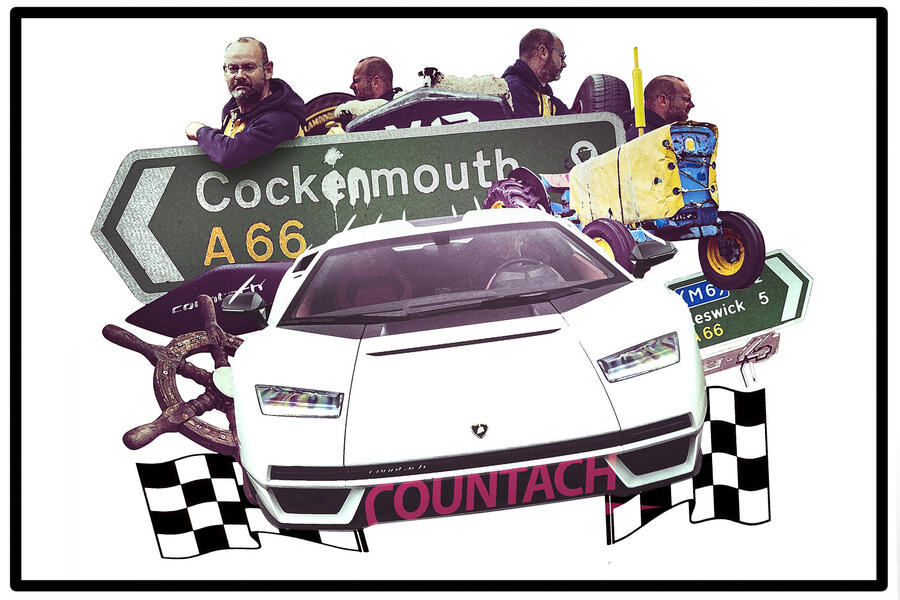 There are, beyond the cues that send it back to the '70s, forward-looking elements to this Countach. It is, to an extent, a Lamborghini Aventador/Sián underneath, having both the 769bhp 6.5-litre V12 engine that marks out the last of the Aventadors, recently retired, and the Sián's supercapacitor technology, which adds 34bhp via a 48V electric motor in the gearbox.
I don't know how I feel about the looks. There's no denying the drama or the purity of the single sweep from front to rear. Or does it look like a kit car that somebody tried to make look a bit like a Countach, a bit like an Aventador? If we had never seen a Countach or an Aventador before, would it stand up on its own?